Travel Giveaway –   dare I say with Autumn upon us we are now on the countdown to Christmas.  Along with my normal advent giveaway this year I wanted to do something special for my followers. It has been such a tough year for everyone. Yet we have been very lucky still being able to have adventures and I am so very grateful for all the support you give us on those adventures. Without your likes, comments and shares it really wouldn't happen. So I have been busy behind the scenes organising some travel-related giveaways  To spread a little cheer and to say thank you.
Each Sunday between the 4th of October and the 20th of December at 8pm I will be sharing a new travel-related giveaway.  They  will run for a week closing at midnight on the following Sunday.  Each will have its own T&Cs so please make sure you read the posts carefully.   I have partnered with some amazing brands who have been so very generous. So please make sure you bookmark this page to ensure you will be the first to see the updates as they appear.  Good luck  and please share this page with your friends and family.
AD – All the travel giveaways mentioned in this post have been gifted by the brands in question.
12 Weeks of Christmas  – Travel Giveaway
Week One 4th October – Innkeepers Lodge – Travel Giveaway
My first giveaway going live on the 4th of October is with Innkeepers Lodge. We had a wonderful stay with them in Edinburgh back at the end of 2019 before the craziness hit. They have been very generous and are offering a two-night stay for a family of four to be taken within the next 12 months. Please see the giveaway post for exclusions and details of availability.
Innkeepers Lodge specialises in great value family rooms. With hotels across the UK both in rural locations and city centres, there is something for everyone. Since the winner will be announced on Monday the 12th of October there is also time to use your prize over half term too (subject to availability)!
Book direct with Innkeepers Lodge for the best rate. They also don't charge any booking fees so if you need to, you can cancel your room until 1 pm on the day of arrival when choosing a Flexible rate room.
Week Two 11th October – Verdant Leisure
Our second giveaway is with the lovely bespoke holiday park operator Verdant Leisure.  Who have recently celebrated their 10th Birthday. Offering self-catering holidays across ten parks located in  Scotland, Northumberland, and County Durham you can expect fantastic on-park facilities, outstanding customer service and excellent holiday accommodation.
Verdant Leisure is offering an extremely generous prize of either a  three or four-night break at one of their parks in 2021  (not including  Erigmore Leisure Park).  Please see the giveaway post for full T&C.
Week Three 18th October – Burnham Beeches Hotel
Our third prize is an overnight stay at   Burnham Beeches Hotel for two adults and two children with breakfast included. Please see the giveaway post for T&Cs  and exclusions.
Burnham Beeches Hotel is an elegant Georgian mansion located in the tranquil Buckinghamshire countryside. The hotel is set within 10-acre gardens which create a romantic scene of a bygone era with a sprawling lawn to the front and magnificent trees that frame the Georgian house.
Guests can enjoy an overnight stay in a newly designed Laura Ashley bedroom which has been elegantly decorated with accessories showcasing the Laura Ashley Home range and its exquisite, inherently high-quality British fabrics and furnishings, to create a luxurious designer destination.
For those looking to explore the great outdoors, the ancient woodlands of the Burnham Beeches nature reserve, a site of international importance offering 220 hectares of open space, is located on the hotel's doorstep. The ancient woodland is renowned for its beech and oak pollards – many of which are more than 400 years old – and thrives with wildlife being home to over sixty rare or endangered species.
The hotel has launched its 'Trust in Your Stay' programme showcasing their commitment to the wellbeing and protection of their guests and team, and to ensure a safe, clean and comfortable environment. The 'Trust in Your Stay' programme builds upon the already high standards of housekeeping and hygiene at the hotel to ensure guests and staff feel protected, without compromising the high standard and quality of service that guests have come to know, love and expect.
Week Four 25th October – Beside The Sea Holiday Cottages
Our fourth giveaway is with Beside The Sea Holiday Cottages.  Run by husband and wife couple  Richard & Sophie along with their son and dog their focus is very much ensuring you fall in love with  Camber Sands just as they have. They offer family and pet-friendly properties in Kent and East Sussex.  Not only are their properties right next to the coast but they are also a stone's throw from the picturesque town of Rye, and the best vineyards in the area.
Richard & Sophie pride themselves on knowing all their properties inside out and furnishing them with gorgeous decor and comfortable furniture. Plus for peace of mind, they also offer risk-free bookings, allowing cancellations up to two days in advance of a booking for any reason.
The giveaway is for a Winter break for four in   Owlers Cottage which is a five-minute walk to the beach and a five miles away from Rye. Please see the giveaway post for terms and conditions and exclusions. You can find out more about the cottage on the website  – Owlers Cottage.
Week Five 1st November –  Boutique Holiday Lets
Our fifth giveaway is with Boutique Holiday Lets. We were very lucky to stay with them  in October of last year at The Lookout. We had a fantastic time even managing to head over to Brownsea Island which  I can also highly recommend.
The Lookout is a newly renovated 2 bedroom apartment located in Sandbanks. With soft golden sands and wonderful views on your doorstep, The Lookout is just a stone's throw from the chain ferry and a short walk to local amenities, restaurants and cafes. Luxuriously decorated throughout, The Lookout is perfect for families. Sleeps 5.  They are kindly offering a three-night stay at the Lookout to be used by the 31st of March 2021.   Please see the giveaway post for terms and conditions and exclusions.
Week Six 8th November – The Esplanade Hotel Newquay
If you are looking for a beautiful location and a hotel that has family at the centre of everything then the  Esplanade Hotel in Newquay ticks all the boxes.   Overlooking Newquay Bay with an onsite restaurant and bar, spa, surf school and so many activities for the children everyone gets a break. We stayed int he early summer and had a wonderful time.
They are offering a two-night stay in a standard room including breakfast for up to 2 adults and 2 children. Full use of the facilities including a free build-my-bear for each child, a three-course evening meal one evening. 10% off spa treatments for the grownups at Fistral Spa and a discounted rate on surf lesson with Quiksilver Surf School Newquay. The break needs to between 1st April 2021 – 1st August 2021. See giveaway post for more details.
Week Seven 15th November – Air Manage Suffolk
We were very lucky to stay with Air Manage Suffolk for a couple of nights in September. Air Manage Suffolk is a bespoke independently owned letting agency.  Who specialise in houses and apartments in Suffolk. They have over sixty properties to choose from and pride themselves on being contactable  24/7 for all guest queries. 
They are offering a two-night stay at beautiful at Shallow End which is a fantastically well-equipped hideaway for two. The accommodation boasts stunning views across the River Ore and is also located just off Orford Quay. There is a large garden that has a fantastic 'look-out' point making it possible to see across the famous Orford Ness and up the river. Perfect place to relax and unwind whilst wandering the river banks! Ideal for a much needed relaxing girlie or couple break while the kiddies have fun with the grandparents.
Prize to be taken between 1st Jan 2021 and 30th April 2021. Please see giveaway post for exclusions.  Weekend breaks only available during January and February.
Week  Eight  22nd November – ABC Boat  Hire
So very excited by this giveaway. We were lucky to have a mini-break with ABC Boat Hire in the late Summer. Having never stayed on a narrowboat it was a steep learning curve. But so much fun! We enjoyed everything about our break, quality family time out in the fresh air.  They are offing a very generous prize of either a three or four night stay in a two or four-berth – a prize which has a value of £1000! With 16 locations across the waterways, there is bound to be somewhere close by for you to go adventuring from.
Week Nine  29th  November – Trecan Farm Cottage
We had a wonderful stay at Trecan  Farm Cottages in   July this year. Trecan Farm Cottages is based in Lanreath, Looe which is in South East Cornwall. Located down a single track road in the middle of the countryside. Trecan Farm Cottages is a collection of six cottages sleeping from between four to five (+ cot) people. The owners also live on-site with their family and are on hand should you need anything.  We had a fantastic stay, Kirsty and her family lovely, nothing is too much trouble! There is animal feeding several times a week, they have lots of suggestions of things to do and even put on toasting marshmallows one night for the kiddies.
Trecan Farm Cottages is so well located to explore the local area.  The boys and I had the best time getting up to all sorts of different activities including visiting National Trust properties, walking around a Castle, rock pooling, crabbing and shrimping, sea fishing, swimming in the sea and bodyboarding.  They are offering a two-night stay in The Oaks which sleeps four and can be used in the next 12 months. Please see the giveaway post for full terms and conditions.
Week  Ten  6th December – Croyde Bay Resort
Our first trip after the lockdown was to the wonderful Croyde Bay Resort which is a stone throws from the beach in North Devon. Offering hotel, self-catering holiday cottages and also self-catering lodges. Meaning there is a lot of choices and something for everyone and party size. There are also easily accessible lodges with ramps and the ability for pet stays where you can bring your dog.
The location is amazing not only for the beach but also  Croyde itself. With plenty to explore both by boat with various coastal boat trips including a trip to Lundy Island within easy reach.  And many Devon villages close by to sit and relax and watch the world go by. The facilities on site are also fantastic with indoor pool, spa, tennis, play area, crazy golf and boules to name a few.  The prize will be for a £250   voucher to be used for accommodation.  With weekend offers at   £249 for the lodges (sleeping 6) and £159 for the cottages during off-peak rates.   You can choose whether to use the prize towards a weekend or perhaps a longer stay at any point until the end of October 2021.  Please see the giveaway post for terms and conditions and exclusions.
Week Eleven 13th December – Votre Vacances
For our Summer break this year we headed to France. For the last part of our trip, we stayed with Votre Vacances in the wonderful region of Vendee.  It was a trip that was far too short,  I totally underestimated how much the region has to offer. We really had our eyes opened to all the things we could do and areas to explore.  I think part of this is because our hosts were so passionate about the local area and it was infectious.
Votre Vacances  is an independent family run business that specialises in holidays for families based in Vendee in France. Their eight luxury summer mobile home chalets are situated in the grounds of the 4-star campsite Chateau La Foret.   Open between May half term and the beginning of September they pride themselves on offering a truly personal holiday experience. It was this that really made a difference to our holiday, especially as I was travelling with the boys on my own. Having stayed on other campsites in France, I can totally understand why families come back to them year after year.
For our penultimate giveaway, the lovely Sarah at Votre  Vacances had offered a very generous prize including May half term!  Either a  3 bed (sleeping 6) or a 2 bed (sleeping 4) for a 5-night stay from 24th May to 30th June 2021 (including the night of the 30th), with the option of adding additional nights for a discounted rate of £40 per night for the 3 bed, and £35 per night for the 2 bed. All bed linen bed shower towels will be included at no extra cost.   Please see the giveaway post for the full terms and conditions.
Week Twelve  20th December –   TBC
More details coming soon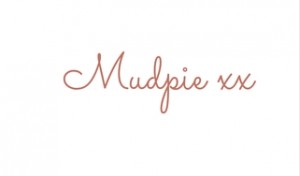 If you've liked this post please follow me on my social media channels:
Mudpie Fridays: YouTube | Twitter | Instagram | Facebook | Pinterest | LinkedIn
Travel Giveaway Travel Giveaway Travel Giveaway Travel Giveaway