Make your own Montessori Toys. When monkey was around 18 months I was inspired by the lovely wooden montessori toys on Etsy and being a bit of a DIYer as such when it comes to toys… I decided to give it a go myself. Below is the result! He still plays with them now at 2 and 9 months. If you would like to replicate something similar I brought the bowls and acorns from Craftshapes.co.uk, you can find them here
I used Ecoline water-colour inks which I brought from amazon, they have mellowed a bit over time but it adds to the homemade feel and they are so tactile.  So the last time I was in Ikea nosing around the toy department I came across some wooden blocks called Fundera. They were exactly what I had been looking for, as they were long and thin unlike any of the ones we had at home, I hoped it would encourage his construction skills.
I decided to 'dye' these as well, each box had 100 blocks, so I chose 10 colours and two boxes.
The colours are shown below. If you decide to try and use water colour inks on wood like I have done. Just be warned that the colours don't always come out quite as expected.
Make your own Montessori Toys
I actually painted these with an artist brush. Because the ink bottles are quite small and I didn't want to waste any of the ink. Now they are done they look lovely, although I did have dyed fingers for a few days! When he doesn't fancy building they make great dominos its a race to get them all lined up in time…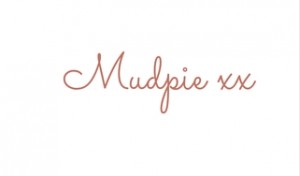 If you've liked this post please follow me on my social media channels:
Mudpie Fridays: Twitter | Instagram | Facebook | Pinterest | LinkedIn
Make your own Montessori Toys