Easter Party Ideas for Preschoolers  – I know Easter has been and gone for this year but I wanted to share our Easter Egg Hunt which we held Good Friday morning for Monkey and some of his little friends.
Easter Bonnet Making
Initially the kids tried their hand at Easter bonnet making with supplies I had picked up in Hobbycraft. To begin with the coloured tissue paper, feathers and foam stickers were approached with excitement. I specifically chose items which were safe in little hands but I needn't have worried and could have got the glue gun out as by the end of the process it had turned into a Mummy craft! Needless to say we were quite impressed with our efforts!
Easter Sensory Play
I had kept out the sensory play I posted earlier last week here, so they also enjoyed playing with that for a little while. Having five sets of hands around the tray went better than I expected! Although the rice did go everywhere (probably the favourite), it was evident that they were all intrigued helped by the added scoops I had strategically placed around the tray.
Easter Egg Hunt
I'm not sure why I expected that we would actually be able to hold the Easter Egg Hunt outside it is the UK afterall!! I had hoped that the kids could run wild in the garden and it's a lot easier to find suitable hiding places! However it was wet and miserable so I set it up inside. Most of the children were the same age, although at nearly three it means that sharing can be a struggle and they always, always want what the other has… We've all been there right!!
To try and combat some of this each child had their own plastic egg colour! I was surprised by how well this actually worked. At one point there were different coloured eggs being handed to each other all over the place. With comments such as 'of course you can', ' this ones yours', 'here you go' and 'no that's not my colour that's A's colour'. It made for a stress free hunt which is all I could really ask for! I was so mesmerised by it that I didn't manage to take any photos!!
Each child had six eggs each, I didn't want to include just chocolate. So three had chocolate, one had some fluffy chicks and the other two I had made into egg shakers. Needless to say there was no chocolate left after about two or three minutes from when the eggs were found, but they quickly turned their attention to toys and playing firemen and pirates – maybe there was a bonus to having it inside!
Orange Scented Play Dough
As a take away I made the children carrot shaped play dough tied with little green ribbons and chocolate gloop. I added orange essence to the play dough to give it an extra sensory perspective. Monkey helped me to make it. The recipe I used was one I was given by a friend of mine. She had been given by her Mother-in-law as she use to work in early years:
2 Cups Plain Flour, 1 Cup Salt, 2 Cups Boiling Water, 2 Heaped Teaspoons Cream of Tartar, 2 Tablespoons Veg Oil and Food Colouring. Mix all together in a bowl. One trick I have learnt is to put the food colouring in with the water to help ensure the colour is even throughout.
Chocolate Gloop
I found the chocolate gloop here at pagingfunmums.com. I have never come across anything like it before. We will be making various different versions in the months to come. It goes from a semi solid state when its sitting on the work surface to an oozing mess in your hands. Getting it into the bags was fun! I would definitely recommend using pots if you decide to give it as a take away. To make sure it was really chocolatey I specifically chose a rich cocoa. The one I opted for was Dr.Oetker. It really did make it smell amazing, however I wouldn't recommend trying to eat it!!
Throw in some hot cross buns and a chocolate Easter cake for the adults. Rice crispy nests with mini chocolate eggs for the kids and it makes for a fun couple of hours!! Roll on next year…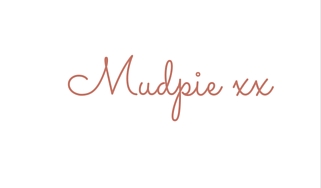 If you've liked this post please follow me on my social media channels:
Mudpie Fridays: Twitter | Instagram | Facebook | Pinterest | LinkedIn
Easter Party Ideas for Preschoolers