10 Things that make me Happy – This is a new subject for me inspired by #HappyDaysLinky to write about things that make me happy I decided to try to keep it to ten, the process of actually thinking about this has brightened my mood already..
1. Family Time
Any family time is a blessing, as my husband I both work 4 days a week so at the weekends we try and spend as much time together as family with Monkey, sometimes to the detriment of housework and chores. We are blessed that we each get that extra day with him a week (hence the name MudpieFridays!) as I appreciate many families don't get the option and need to work full time.
Spending family time doesn't necessarily mean going out to expensive places – although we have had some wonderful days out. Sometimes we get much more enjoyment from a walk around the fields with his balance bike, a picnic and feeding the ducks or even going on a bear hunt. I always have my camera with me to take pictures of our adventures. I always look forward to a weekend when I know we have plenty of time together just the three of us, even if theres nothing planned..
2. Seeing Monkey Grow
Watching him eat his breakfast this morning, I really noticed how much he has grown recently, at nearly three he is a proper little boy now – looking quite grown up. As much as I remember fondly the baby weeks and months I love his little comments and sayings, when we were swimming on Sunday he said to me 'mummy I can't kick my legs anymore I've run out of petrol!' I tried desperately not to laugh. His imagination has really kicked in now which is lovely to hear as he runs around the house preparing food for his little friends, putting out fires and chasing dinosaurs.
3. Friendships
I am blessed with my friendships, they are scattered all over the country from various times in my life. Some I don't see very often, as much as we would like to, everyday life take over and geography works against us. They are true friends as they do not put pressure on me to see them, but I would be there for each of them if I they needed me. The greeting card below sums it up perfectly. I have also got a couple of NCT mums who have been absolute rocks in getting me through those first few months of parenthood.
It is defiantly true what they say that the experience creates bonds which can not be rivalled. If you are reading this and yet to have your first child a work colleague gave me the advice I will now pass on – if you only do two things buy an electric ear thermometer and join your local NCT group… such brilliant advice.
4. Sunshine
it just lifts my mood…."sunshine on a rainy day….." 
5. Making Things
I love making things for Monkey, a number of them are on my blog already and I have plenty more to post in the coming months, such as these sensory bottles for Going on a Bear Hunt. I always have numerous projects on the go at once. Sewing is my true passion (normally in front of the telly – although blogging could take over!). Currently I am working on a pizza set and a car/town mat. Craft makes me happy. Nursery asked Monkey why he loved his mummy so that they could put it in the Mothers Day card. Which he had made and he said "Mummy makes me things and lets me go out with her". Bless
6. Storing Memories
I write a journal every night (well almost) and try to keep up to date with the Project Life albums (may have to admit defeat on that one). An avid hoarder of memorabilia. I was delighted when I found a family calendar with pockets this year. So that I could put in tickets, invitations and leaflets from our various adventures. We also have a Christmas box where I store Monkey's first Christmas outfit. Advent calendars, cards and hand made ornaments to name but a few. We have a plastic wallet I keep his finger painting and art work in. I am going to have to watch myself when he starts school lol!!. Two of my favourite items are my pregnancy journal and his first birthday time capsule which I blogged about here. Blogging is a natural extension of journalling, in some ways it puzzles me that it has taken me so long to get into it…
7. Gardening & Growing things
It is that time of year again when we start trying to get the veggie patch sorted out and the seedlings started. This year we are also in the fortunate position of having some raised beds to fill with flowers and plants. I love flowers the bigger, prettier, showier and perfumed the better, peonies and roses are my first choice.
Over the last couple of weeks I have been filling up the beds with precious plants we have collected over the last couple of years and perusing the local garden centre for some more perennials. Flowers just make me happy and I often cut flowers to keep in the house or on my desk. If I could choose a career again then I think I would gravitate towards something in horticulture or floristry. A love of gardening and growing things is something we are trying to encourage in Monkey:
8. Cake
What girl doesn't like cake? I have always been in love with cupcakes and would often buy individual ones to take to friends that need cheering up. At the weekend I was totally spoilt by my mum who took me to the Mad Hatters afternoon tea at the Sanderson hotel in London. the picture below says it all…
9. Learning
I am addicted to it,  although I have not taken any industry qualifications for a while I am continuously reading and coveting TED Talks two books on my work list at the moment are:
The Ultimate Guide to NLP by Richard Bandler
Mindfullness, finding peace in a frantic world by Mark Williams & Danny Penman
I also love reading development books, craft books and parenting books. My list is endless but two that I intend on getting finished soon are:
Getting it right for boys  – Neil Farmer
Show me a story – Emily Neuburger
I guess being a parent is the biggest learning curve of all, and I am also starting to understand social media …although I still have a long way to go! All tips welcome!
10. My Desk
My little piece of sanctuary which I am sure all mums can relate to. Not only does it fulfil a function from a work perspective it is also a source of inspiration. My job can be stressful so its lovely to have a place which cheers you up. It is the collection of things on and around the desk that does it. I have a mustard jar as a pencil holder. Which we brought the mustard on our first wedding anniversary trip to Paris. I have a couple of baby photos of Monkey on the pin board, one when he was only 10 days old.
Theres a wedding picture and also a cut out ceramic lamp which my mum brought me for Christmas. It throws out a lovely warm light in an intricate pattern, somehow it makes having to work late not so bad. I also have a hand made candle from a 'mummies that craft evening.'  Which I went to with my NCT girls. And finally the newest addition is a Nut Brown Hare from Mothers Day. It was gift from Monkey and it has a sliver charm round its neck which reads 'I love you to the moon and back'. Makes my heart melt, and when Ive just taken a stressful phone call it never fails to calm me..
Wow – I didn't realise all this was inside me! Writing this today has made me realise how lucky I am. Thank you #HappyDaysLinky for the inspiration, I hope you are reminded of things which make you happy as you read this post. I will try and make it back next week.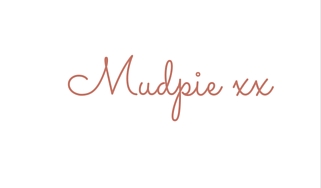 If you've liked this post please follow me on my social media channels:
Mudpie Fridays: Twitter | Instagram | Facebook | Pinterest | LinkedIn
10 Things that make me happy