Dinosaur Park Southwater – This morning we were really lucky and caught 'the' hour of sunshine and decided  to use it to visit Dinosaur Island in Southwater Country Park at 8am! The official opening is not until 11th July, however we discovered by chance that it was open last weekend. Except the volcano and the swamp which will be revealed at the opening event. Please scroll to the bottom for a 2020 Update.
We are extremely lucky to have this so close to home. The Country Park has always been a draw with its little beach area for paddling and permanent BBQs. It is also possible to hire bikes and canoes. However now it has Dinosaur Island they have had to expand the car parks! It was very busy over the Bank Holiday weekend, but because it is quite a large area with lots of different play things for different ages Monkey was still able to go on everything he wanted.
The park has three main climbing areas, the centre with tower is designed for the younger children and has lots of  low level balancing places and a little slide. To the left a netted area which you walk through with chains and logs to work along – they are well spaced so not suitable for little legs but great for older children.  The other is over to the left of this photo and has a wide slide with a bump in the middle.
With two sets of swings there are plenty to go round, above are the younger kids swings. There is also a circle of tyre and rope swings for older children. Monkey's favourite it the sandpit with an extra special surprise of buried dinosaur bones.
Being brand new its very pretty at the moment, but it has also been well thought though with numerous benches and tables for picnics. The planting has been chosen to look semi prehistoric and I also like the added musical instruments which prove very alluring:
From a refreshment point of view there is a cafe by the lake which sells mainly sandwiches, panninis and jacket potatoes. A kids lunchbox is £3.50. There is seating outside although in busy times you may struggle with room. This is where the toilets and baby changing facilities are located. A new little coffee hut has also been added at one end of Dinosaur Island servicing hot drinks and refreshments.
The park is open 8am in the morning to dusk or 8pm whichever comes first. I would highly recommend a visit next time you are looking for a park with a  difference and car parking is free.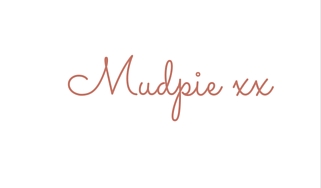 If you've liked this post please follow me on my social media channels:
Mudpie Fridays: Twitter | Instagram | Facebook | Pinterest | LinkedIn