Circus Small World Play for Preschoolers. I realised recently that I hadn't set up a tuff spot small world play activity for Monkey for some time so decided to set one up with a circus theme. I am a big fan of small world play and the more sensory materials that can be squeezed into them the better! As ever I have tried to keep set up time to a minimum.
What you will need to create Circus Small World Play for Preschoolers:
Lentils and split peas
Popcorn
Foil
Water beads
Charger
Cardboard – A4 sheets x 11
Sharpies
Wooden dowels and string
Animal figures
Cardboard Cut-Outs
The wonderful cardboard cut-outs came from First Palette, the website also includes instructions on how to put the tents together. They have coloured versions which would save you colouring them in like I did above. I initially intended for Monkey and I to colour in all of the printables together. However, he's not been that well and in the end, sat and watched me do it.
This did mean it took a lot longer than originally planned to put it together! It probably worked out for the better as I am not sure Sharpies and a 3-year-old is a good idea. I chose to use Sharpies because of the water beads. The printables which I used were:
Circus Tents
The Circus Animals
Circus Clowns and Performers
To keep them upright I used some game pieces which had a little slot in them and secured with blueback. If you don't have something similar then the print outs above also come with stands.
Cirus Ring
For the circus ring I used a charger and put the waterbeds on it. This initially worked well as it means that they did not mix with the lentils – as the two will stick together. It could be that you use sand or similar, however, Monkey had been asking to play with his water beads for a while. Water beads will need to be soaked overnight before use.
As out tuff spot is stored outside and knowing Monkey's love of popcorn I used foil to keep off the surface. We pretended it was the trampoline under the acrobat. The wooden structure we used is from a Spielgaben set. However wooden kebab sticks, string and a bit of playdough to keep it upright would do the trick. Once everything was in place I scattered the lentils and added some model zoo animals.
Monkey enjoyed eating the popcorn, apparently his favourite thing about the whole set up – I must admit it did smell great. We then spent time dividing the water beads into different colours and shovelling the lentils with scooper scissors. The lentils also made great food for plastic animals. Check out our other small world play ideas below.
I also have a pinterest board specifically for Circus craft and activities for preschoolers https://www.pinterest.com/mudpiefridays/preschooler-circus-craft-activities/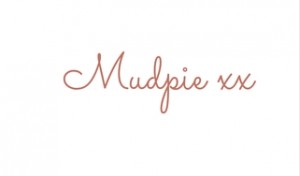 If you've liked this post please follow me on my social media channels:
Mudpie Fridays: Twitter | Instagram | Facebook | Pinterest |LinkedIn