Painting with Bubbles. As part of our letter B activities I have been focusing on bubbles. I will hopefully be writing up the full post shortly but in the meantime I wanted to share something that we have had imense fun with!
Give Monkey a straw and he will want to blow bubbles, normally not very helpfully all over the kitchen table or in a restaurant. So I thought this activity would really resonate with him and it did. Firstly don't do this with food colouring it doesn't work! For some reason I thought it would be a better option than paint (due to potential swallowing issues) but it didn't colour the bubbles enough to make any sort of pattern.
On that note if you do try it make sure you stress they don't want to suck, otherwise they will end up with a mouth full of paint and washing up liquid! Monkey has just turned three I'm not sure I would try this with a younger child for that reason.
You will need
Containers – we used pudding bowls but paper cups or margarine tubs would do ideally something teasonay shallow
Premixed paint
Straws
Water
Washing up liquid – or similar
Paper or card
All you need to do is mix the paint, water and washing up liquid together in your container. If the bubbles are not the same colour as the paint then chances are you will need to add a bit more paint to the mixture. Try and keep it reasonably diluted though otherwise it's difficult to blow bubbles. Likewise if bubbles are not forth coming add some more washing up liquid.
Step two place a straw in each colour and blow bubbles. We had a race on who could grow the highest bubble tower.
Next place the paper over the top of the bubbles.
Don't worry if the bubbles come away with the paper as they will dry in a lovely bubbly pattern.
Here's our finished picture:
They would be great to turn into butterflies, or use as wrapping paper or book covers. My favourite part is that it takes less than 5 minutes to set up and clear away (almost depends how covered the table, floor and child get!) so it's an ideal after nursery or work activity.
If you have any other quick and simple painting ideas I would love to hear them.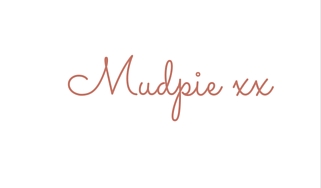 If you've liked this post please follow me on my social media channels:
Mudpie Fridays: Twitter | Instagram | Facebook | Pinterest | LinkedIn
Painting with Bubbles