I first met Helen Sadler at Britmums this year, to be fair it was pretty hard to miss her as she carried with her a 4ft monkey! We soon got talking and I learnt the importance of the monkey. Helen's daughter underwent major lung surgery when she was just 18 months old, at this time just like any normal parent Helen and her husband searched for books to help their little daughter understand what she was about to go through. When they couldn't find anything Helen created her own with Monkey as a patient and included photos of all the machines and rooms which her daughter would experience. The operation went well and their daughter recovered a lot quicker than was expected. The hospital saw the value in what Helen had created, they wanted more and this was when Monkey Wellbeing was created.
As part of their ongoing desire to help young children they are currently developing a new publication – Monkey's Family Visit the Dentist. It is in pilot form at the moment as Helen is gathering feedback from parents, dentists and children. She has sent me a pack to use and feedback via some short questionnaires. Heres how we go on.
I was genuinely surprised by all of material that was included in our package! Essentially there are two separate elements. Firstly a lovely A5 book with large photos and colourful pages which essentially explains the steps you go through when visiting the dentist and your own glove puppet Monkey to act out the experience. I ran through the story several times with my Monkey and he loved pointing at the pictures and asking questions. The glove puppet has become a favourite and is currently keeping him company in bed as I write this!
Helen is a qualified teacher and this comes through in her writing, the language is simple and my Monkey who has just turned three can easily understand the story. They have sought medical advice and dental expertise and the first page covers off the different types of teeth and what they are used for.
The dentist can be daunting for any child (and adult) this book explains what happens and walks them through the process step by step. From making the appointment, cleaning your teeth before visiting, the actual visit itself and the machines and equipment used including the taking of an X-ray and how to brush those back molars. On the back page there is a glossary for older children and adults.
He really enjoyed both the book and playing with the puppet and is now asking when he will next visit the dentist! You can't really ask for more. The second part of the pack is Monkey's Guide to Healthy Teeth, which is an A4 magazine combining facts, games, puzzles and things to do all centred around going to the dentist and looking after your teeth.
Some of it is a little old for my Monkey but I am really impressed with it and can see the benefit for children probably aged 5 and over. Monkey did enjoy matching the stickers (which come with it) to the pictures in the booklet. Plus a couple of the younger exercises such as ticking off what we already do to keep his teeth healthy… to be honest I learnt one or two things myself! As well as colouring in the ugly bacteria and germs.
In addition to these elements, there is also a word search, dot to dot, place to enter the details of your dentist, a page to draw your own teeth, information about tooth decay, how to clean your teeth, good and bad foods and as step by step guide to visiting your dentist. Its really comprehensive, with it comes a little box of colouring pencils and a pencil case. However my favourite element is the little laminated chart which allows the child to tick off morning and night when they have cleaned their teeth. Its gone straight up on the side of our bathroom unit.
All of a sudden negotiating teeth brushing time has got a lot easier on the promise of being able to tick a box… To accompany the chart there is a little toothbrush and an egg timer to calculate that all important 2 minutes of brushing. We do already have a Thomas Train for this which Monkey preferred but if we hadn't then I am sure the egg timer would have held greater interest.
The final element of the pack are two small purple tablets which reveal how unclean your teeth are. I actually have a visit to the hygienist booked in this week. I am not sure if I am going to be brave enough to take a before and after photo! However I do know that I will be taking all the elements of the pack with me to the surgery, to help Helen spread the word and to encourage them to find out more.
Thank you Monkey Well Being, I think my Monkey's trips to the dentists will be a lot simpler in the future and hopefully I will no longer have to struggle to get him to clean his teeth thanks to your chart. If you would like to find out more for your own little monkey then their website is here.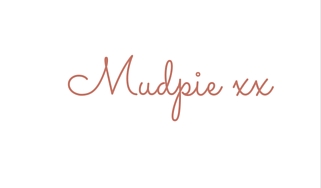 I was given a complimentary copy of Monkey's Family Visit the Dentist for this review and asked to answer some questionnaires, however I was not paid for this review and all opinions are my own.