Review Hobbledown Children's Farm Epsom Surrey: We have been going to Hobbledown now for just over a year, it really is the children's farm with a difference, partly because there is so much more going on there and the play areas are immense. I can not possibly cover it all in this post but hopefully I will be able to give you a flavour. They are also winners of the Trip Advisers Certificate of Excellence, so its not just me that thinks this place is amazing.
Amenities at Hobbledown
We arrived around lunchtime and headed over to the covered picnic area near the entrance to eat. I really like the fact that there are a lot of tables in the shade. Even though it was really busy in the carpark we didn't have any problems getting a table. You  have the option of buying food there and they sell a good selection  or healthy wraps and rice pots for the kids, as well as some very tempting looking cupcakes! The cafe area (Hobnosh) is right next to the huge indoor soft play area – complete with flashing dance floor.
The inside areas
One end is more your traditional softplay which we have been known to get lost in. At the other a wooden structure with tunnels, rooms and foam balls which you can shot out of cannons. We have an annual pass as we love it so much, and so we have often just come up to use the soft play when the weathers bad. I have always been impressed by how clean it is.
Right next to the covered seating area is a sandy play area. On this visit I didn't get any photos as we wanted to head off and see the animals. However I have very fond memories of crawling around on my hands and knees following Monkey through little wooden tunnels just before his second birthday. On top of the tunnels are various rooms with puzzles in the them to test their brain power and then outside a climbing area made up of wooden boxes.
The Animals..
There is a theme going on throughout the farm park of 'Hobblers' who look after the animals and are the inhabitants of Hobbledown. All the structures in the farm try to reflect this, including the animals homes!  As far as the animals are concerned it is pretty much a traditional farm with a few additions. The animals include – goats, otters (we watched feeding time this visit), merrkats, racoon dogs, owls, cattle, sheep, pigs, parrots, alpacas, shetland ponies, donkeys and also a petting area where we met rabbits and guinea pigs today.
The outside play areas
The play areas have been divided up into different age groups which really works well. Today we spent most of our time in an sandy area with a large wide slide and lots of opportunity to get wet!
There was a number of wooden faces that would spurt out water when a sensor is covered over, Monkey had great fun filling up his water bottle and then emptying it and filling it up again! There are some pails on chains which can be filled and then transported into the mine. Monkey loves filling them and then patiently transferring the water from one to another.
We also had a great time on the bouncing pillows. However one thing I would say is in the heat they get very hot! Monkey originally went on without socks and came of crying! So if you do visit then take  pair of socks with you! For the slightly older children (5+) there is a Hobbledown Village, with its raised platforms and wire tunnels that link it all together. There are also some enclosed slides which Monkey had his heart set on but its not straight forward to get up to them – it will be something he can look forward to for another day.
They have also added a couple of new attractions this year, Monkey is only 95cm so he could not take advantage of either although he really wanted to. Firstly Zorbs:
They are recommended for children over the age of 5 and need to be 1 metre in height. You must wear socks but they looked great fun and there is no extra cost to go on them. The other are the climbing towers which again you need to be a metre heigh for.
They also have the high ropes for children who are over 1.3m tall. Please note though that they only operate during peak times but look great fun.
Other attractions on offer include;
Face painting (£3 per person)
Birds of Prey show – at 1.30pm
Puppet shows & precessions
Various animal talks and feeding sessions spread throughout the day so its doest matter when you arrive
Things we really like
I love, that there is so much attention to detail. One of the games which the kids can play as they go round is hunting for crystallite. Which can be exchanged for a prize on the way out.
They have activities for all different age groups
Every time we go theres something new on and theres lots to see and do
They do not let adults in without children
Its non smoking throughout
They offer educational notices through out the farm park on all the animals. As well as some other items such as the oak tree below.
You can find out more on their extensive website here – Hobbledown. It is also possible to book tickets online.  Under 2s are fee, children over 2 are £13.50, over 18s £12.50 and over 65s £7.00. They are open 9am – 7pm during school holidays and until 8pm at the weekends. Different times apply during term time, and certain activities are only available during the weekends or holidays. All outside areas close at dusk.
We had a fantastic time, I hope you do to if you visit.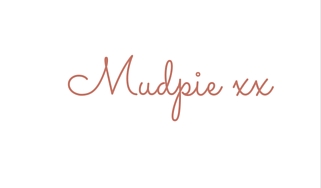 If you've liked this post please follow me on my social media channels:
Mudpie Fridays: Twitter | Instagram | Facebook | Pinterest | LinkedIn