Peterborough Hydro Lift Lock – While staying in Toronto we hired a car for a few days, our first adventure out was to the hydronic lift lock in a town called Peterborough. It's about an hour and a half from Toronto and a reasonably easy drive down the freeway – 401.


At the lift lock itself there is free parking and a visitors centre. Our intention was to go on a boat trip and actually go through the lock. I should mention here this is not the sort of thing I would normally include on my entertainment list. Especially while on holiday! Shopping in downtown Toronto appeals so much more!
However Hubby had visited the lock about 20 years ago with his parents who are also with us on this trip. The memory had stayed with them and they were keen to try it out. At least I would get to sit down on the 2 hour boat trip…Our Boat
You need to catch the boat from Peterborough marina which is a 10 minute drive from the visitors centre. There is pay and display parking at a dollar an hour.
The boat has a small stocked bar selling soft drinks, beer and some snacks such as crisps and popcorn. We had packed lunch for Monkey. There is plenty of seating up stairs, with rows of plastic chairs, we opted to sit just behind the wheel house. There is also enclosed seating downstairs and toilets.
First of all we went through a conventional flood lock with wooden gates. Que Monkey's first lesson on how locks work, he found the whole process reasonably interesting. The captain gave narration through out the process explaining the different types of lock.


Once through we headed up the canal to the hydro lift lock trying not to take out the Canadian geese in the process. It is quite imposing a due to its size, it looks like a giant concrete wall. The captain sailed up to the lock and the crew tethered the boat to the side. And up we went! If someone told me that I would be 65ft up in a boat I wouldn't have believed them!
The whole process only took about 3 minutes. The lock itself is 111 yrs old (worryingly it was only designed to last 80) and is the highest hydronic lift lock mechanism in the world. There is a turning circle up the canal, so not only do you get to go up you also get to go down. Which I captured below on video.
The staff on the tour were all friendly and helpful, the captain has a dry sense of humour and was quite comical throughout. All in all it's quite impressive and I can imagine if you had older children learning about waterways at school it would be very educational for them. Monkey liked having ago  pretending to be captain, although it's definitely more of a boy thing than a girl thing! Shopping anyone…
Things you need to know –
Website – www.liftlockcruises.com
Prices – Adult $ 25.50, Seniors 60+ or youth (13-17) $23.50, Children (5-12) $13.50, Under 4s are free
Tour Times –  Mid May – June daily at 10:30am & 1:00pm, July & August daily at 10:30am, 1:00pm, 3:00pm, September to Mid October Mon-Fri 12.30pm, Sat & Sun 10.30am & 1.00pm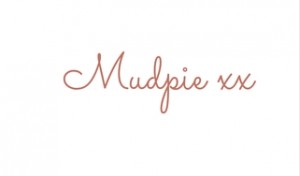 If you've liked this post please follow me on my social media channels:
Mudpie Fridays: Twitter | Instagram | Facebook | Pinterest | LinkedIn
Peterborough Hydro Lift Lock