As many of my readers are aware I am currently 21 weeks pregnant with our second child. I have been writing updates week by week from taken from my journal all of which make reference to Antiphospholipid Syndrome. When I first started to research this condition and the impact it has on pregnancy I really struggled. All I was looking for was information and experiences of other mums having gone through the same risks in pregnancy with a successful outcome. During this process I stumbled across MAMA Academy.
The more I nosed around the site the more I was impressed by the content. MAMA Academy is a UK registered charity helping babies arrive safely by promoting positive pregnancy. They educate expectant mums on how to keep healthy, and when they should call their midwife for advice. They also support midwives by keeping them up to date with current guidelines and research to aid consistent maternity care. Their website can be found at www.mamaacademy.org.uk and is accredited by The Royal College of Midwives for professionals.
I contacted them and offered to support the wonderful work they are doing and have since become a MAMA Academy Ambassador. By working with them I am hoping to be able to offer support to other expectant mums who have also been diagnosed with Antiphospholipid Syndrome. Hopefully by sharing our story I will be able to increase the amount of information available on this reasonably newly diagnosed illness. If I can help one expectant mum not feel as helpless as I did in the first few weeks then I have achieved something!
In addition to this I hope to help spread MAMA Academy's messages and raise their awareness. So they can achieve their dream of helping more babies arrive safely. Shockingly the UK has one of the highest stillbirth rates in the developed world. There is lots of great information on their website including pregnancy safety, being healthy and more information about pregnancy conditions. Which is where I initially found this great article on Hughes Syndrome (aka Antiphospholipid Syndrome). There are also several useful downloads and you have the ability to order a a Wellbeing Wallet which includes key information about maintaining a healthy pregnancy and is a great place to store all your notes, leaflets and precious scan photos.
If you are pregnant and reading this please, please check out their website here and help yourself to have the best pregnancy journey possible xx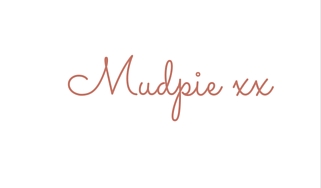 I have not financially benefited in anyway from this post, I honestly believe the charity is doing some amazing things and want to help spread the word.