Trespass Ewan Ski Jacket Review
We spend as much time as possible out doing things with Monkey even if its just off to the local park. Being a boy he needs to run and let of steam otherwise it gets a little unbearable so you will find us out most weathers. Now he's getting older we need a coat which is practical (he's been known to literally roll around in the mud!), waterproof and warm. Although may of the high street brands/ low end designers offer coats that look the part many fail on the practicality test. So when Trespass contacted me and asked us to review an item off of their website I knew a coat for Monkey would be at the top of our list.
I chose Trespass Blue 'Ewan' Ski Jacket which is waterproof up to 5000mm of water protection, windproof and has taped seams which gives extra protection against leaking. Their website is very user friendly and gives you good visuals of a wide range of children's coats and jackets, allowing you to filter by size, style and colour.
I would never have thought of buying a ski jacket for him, but after giving this one go for the last couple of weeks I am going to struggle to go back. Monkey opted for blue one since its his favourite colour and loved the fur hood like mummy's.
When it first arrived I did wonder if it was going to be thick enough but need not have worried as it has something called Coolheat Insulation. Which is a light weight padding that holds in body heat. The fact that its not overly padded means he has more freedom but I don't need to worry about him not being warm enough.
In addition the coat also has:
Snowbreak – I had not come across one of the before but it stops the snow going inside the coat even if the child falls over. Its like a giant elastic band with popper fastenings.
Adjustable stud off hood, inducing removable firm trim.
2 zip pockets – you can never have enough pockets for stones, pine cones and coins
1 sleeve zip pocket
Elasticated cuff with adjuster – as this was slightly on the large side for Monkey these were very important
Inner ID pocket – great if you are using this at school or nursery
Machine washable – it is 100% polyester so hard wearing
Overall I am really please with this coat which has been the perfect addition to Monkey's Winter wardrobe and I will definitely look to buy coats from Trespass in the future.
The only thing I not keen on it the sizing – Monkey is not huge but he's probably slightly bigger than average so I would have normally brought a 4-5 year old size. However they only offer 3-4 or 5-6. Being practical I opted for the the 5-6 and you will see in the photos its a little too big in the arms. I know we will get lots of wear out of it next year so I don't have a problem with it but its something to bear in mind when selecting sizes.
The coat has an RRP for £69.99 but at the moment it is currently on sale with a great 37% discount making it £43.99. The coat is also available in black with orange detailing. Trespass have lots of boys ski jackets to choose from, next time Monkey needs a new coat we will definitely be considering them.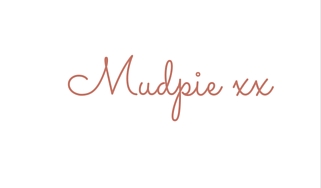 We were provided with a coat in return for an honest review, all words and opinions are my own.