I was lucky enough to visit the Toy Fair at the end of January it was a great experience and I loved being a big kid for the day. One of the brands I made sure I stopped by was Orchard Toys. We are already big fans of their educational games and jigsaws and I am lucky enough to be one of their toy ambassadors. They have some fantastic new products for 2016 which you can check out here. Their stand was full of their trademark colourful boxes and then I saw this:
Which took up most of the stand's floor! I could just see Monkey putting it together and playing with cars, trains and planes, his little imagination unfolding. He had already been lucky enough to receive the Giant Road Jigsaw for Christmas and we have had fun putting it together in various formations. So when I was offered the chance to review the Giant Train Jigsaw and Station extension pack I naturally said yes please.
There are six giant interchangeable jigsaws and expansion sets in the system. Each can be linked together in any combination the child sees fit encouraging creative and imaginative play. The options available are extensive and include;
Things you need to know:
Age – designed for 3+
Contents – will vary depending on the option chosen but each kit includes big chunky jigsaw pieces perfect for little hands. They are designed to fir easily together and are very bright and colourful. Pieces sizes vary but generally are 22xm x 18cm
Skills – deigned to help children develop their imaginations and creative play skills, children can combine the pieces in whichever way they see fit. Whether thats one set or several. It also encourages their observational skills and logical thinking as they build. When Monkey and I put his sets together there is a lot of discussion going on around where to put pieces so its great for language development and discussion.
So how did we get on, initially we started putting the Giant Railway together and I cheated a little bit using one of the layout suggestions on the back of the box. Its good that there are options you can follow if you are not feeling particularly creative or on days where Monkey can't be bothered! From here we added the station.
Before finally adding in the Giant Road. Monkey had great fun deciding where all the pieces should go. We discussed crossings and corners and which way round pieces should go so that they all join up. I think it probably took us about forty minutes to put the three sets together and it held his attention the whole time. He was very proud of his creation:
As soon as it was finished he was asking to get his toys out to use on it. Which of course we did! So out came the cars and the trains. It was lovely to watch him play, at first he decided  there was a queue just like on the way to nursery each day…
Its funny what sticks in their little minds,  then the trains took over including sound effects!
Things I love:
It is the usual high quality I have come to expect from Orchard Toys, the illustrations are bright and detailed, the card thick and sturdy.
All the pieces are interchangeable so there really is no end to the play that can unfold.
As there are multiple sets it makes a great gift to add to a Birthday or Christmas wish list, especially as they are very reasonably priced.
Watching Monkey play with it was really rewarding, seeing how he figured out how the pieces went together and then reaped the benefits of his hard work.
I would definitely recommend the Giant Road System to our friends and I can see it creating hours of play in our house.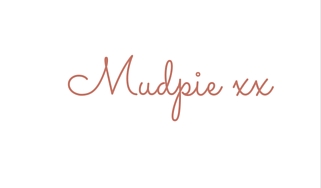 We were given the Giant Railway and Station expansion set to review, all opinions are my own.