Reasons to go on a Babymoon. Last weekend Hubby and I were treated to a weekend away to the New Forest as a Christmas present. We do normally try to get away in January as its Hubby's Birthday and something we have done for the last twelve years. However this year work has been manic and with the pregnancy not being as straight forward as my previous going abroad isn't an option for us this late into my pregnancy (30 weeks). However we still wanted to spend some time just the two of us so were very happy when we given it!
There are actually two definitions on a Babymoon, one being a break with your other half before your baby arrives. Sometimes viewed as a second honeymoon, hence the name. The other definition is the time you spend post birth with your baby without interruption bonding. So why would you go on the former?
Reasons to go on Babymoon:
Bond with you other half – this is actually much more important this time round than it was when we had Monkey. Already having a 3.5 year old it can mean time together on our own is limited. Not that I would have it any other way but its nice to spend time together on our own and not just a couple of hours grabbed thanks to a willing babysitter. As one thing for certain is that the arrival of a second baby will mean life will get even more hectic over next 6 -12 months. Its good to remember what its like to 'talk' about things other than dinner, cleaning and who is going to get the little man from nursery. Check that our values and plans are still the same. We actually ate out two nights in a row on our own. A full meal with more than one course with no stress or requirement to entertain a little person.
Get some extra sleep and recharge – pregnancy is hectic especially when you have a child already. I do remember many people saying oh enjoy your first pregnancy as the second will be completely different and at the time I couldn't understand why…! I managed to have an afternoon nap every day. Something which I don't get a chance to do at home. Even at the weekends if I try to catch a crafty half an hour Monkey will come and wake me thinking its hilarious. It was nice to have a lie in past 6.30 am too!! Never under estimate the power of being away from having to wash, clean, tidy the house (as well as work)… couldn't quite leave the blogging commitments at home though.
Do things for us – I am not talking about lavish expensive outings or activities more along the lines of dinning out or spending time in the pub. One of Hubby's favourtie pass times and we very rarely get to do it together now. However every afternoon we were away we managed to spend a couple of hours in various country pubs. Including watching the 6 nations! I also got a chance to do a little bit of window shopping. I couldn't actually tell you the last time I actually went shopping. Almost everything I shop for will be online now. We also got to spend some time walking along various beaches. Plus I even managed to get some photography practice in as well. It wasn't intentional but we managed to pack a lot into our couple of days!
Tips when thinking about a Babymoon:
It doesn't have to be abroad. Looking on pinterest I think there is a misconception that a babymoon needs to take place in a Caribbean country. It doesnt need to be abroad and it doesn't need to be expensive. If you can't get away then maybe day at a spa together is an alternative. Somewhere you can relax and reconnect.
Plan your time – think about how far along you will be in your pregnancy. Make sure your plans take this into account. I was 29 weeks when we went and didn't feel like long hikes around the New Forest. However we still wanted to make the most of the good weather just for a couple of hours at a time. Also if you are going away for a shorter break think about what you want to do while there. And plan and book, restaurants, spa treatments etc so you can make the most of it.
Think about location.  If you are flying then consider the length and how long you will need to sit in that tiny seat. Likewise if driving. If you have a child already then you may not want to stray too far from home depending on childcare etc. Also is the location going to give you everything you want?
Sell the idea to your child. We had already made the decision to take Monkey away for a week before Pip makes an arrival. Mainly to allow us to spend quality time as a three. Which made it far easier for us to explain to him about us going away. He stayed with his grandparents and was truly spoilt, he always looks forward to spending time with them so it wasn't a hard sell.
Are you planning or have you been on a babymoon? If so have you any additional tips? I would love to hear about them in the comments below.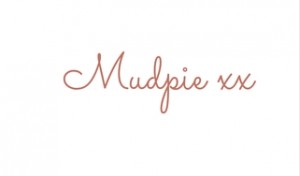 If you've liked this post please follow me on my social media channels:
Mudpie Fridays: Twitter | Instagram | Facebook | Pinterest | LinkedIn
Reasons to go on a Babymoon
Reasons to go on a Babymoon