We spent the last week in Devon, at 31 weeks pregnant not was it a welcome break but it was also our last away as a family of three. Because of this we wanted to have a couple of day trips which were all about Monkey.
One of them was our visit to The Milky Way Adventure Park based close to Clovelly in North Devon. Looking on the website there are so many activities available it seemed a good place to start, however because the park caters for such a wide age range I did wonder if there would be enough to keep Monkey entertained. I need not have worried as we spent the whole day enjoying ourselves and someone slept very soundly all the way back to the cottage!
When we first arrived Monkey wanted to try his hand at the archery. This is the only activity which is not included in the entrance price because they have qualified teachers. However at 12 arrows for £3 it's not going to break the bank and he really enjoyed it. The lad teaching him was very patient and would do a few arrows and then give him a break so his arms didn't hurt. He really enjoyed it and was rewarded with a little certificate which he is very proud of. In the same area there is are also laser guns and golf nets. Of course we had a go at both.
The laser guns are set up so that when a target flashes you need to hit it twice before it goes off to score points. Really Monkey was a little too young for this but he had fun helping Daddy. The targets were very well painted. In fact everywhere you went inside there were murals on the walls all well designed brightening the place up. A lot of work and effort had obviously gone into them.
After our go at the golf nets Hubby is now thinking it might be time for the first golf lesson. Generally Monkey is left handed although we are wondering if he may favour his right for swinging a club. There are five nets in total all well stocked with balls and clubs of various sizes, including kids club and ones for leftys.
Next we walked round to the Fantasy Farm under 5s play area. We didn't stay long, I think that's probably more to do with Monkeys temperament than anything else. He enjoyed the ride on tractors but has really out grown most of the other things in the area – there's inside sand pit (ideal for when the weathers bad), giant games and a small soft play area. It's perfect for toddlers and preschoolers, its just we have just been raising a fearless little man. When he gets older I really wouldn't be surprised if he turns into some sort of extreme sport adrenaline junky!
This meant that the Time Wrap Adventure Play Area was perfect for him although probably intended for older children. His face when he saw the slides was an absolute picture, and he was off up the stairs in a flash meaning Hubby had to chase after him with the required mat.
I was expecting them to come down together but he didn't want to he wanted to do it alone! There are signs up saying to cover bare skin and I can see why as they go pretty fast. He found it hilarious and kept going back up even managing to carry his own mat. Hubby stayed at the top to help him on. Around the slides is a gigantic soft play, not that the description really does it justice (or my photo below). Hubby was very impressed with it, and it takes a lot, as unlike some others its adult height! No bending or squeezing into tiny corners which is a huge plus. Joining the two sides together are some long cargo nets – Monkey opted for the highest naturally. Before giving one of the other slides his attention, it was quite funny watching him coming down spread out like a starfish so not to hit his head! The area also had an under fives section (soft play photo below) which runs along the back so if you have a mixed age group it's ideal. Plus there's free wifi!
While the weather was holding we went outside to try out the rollercosters. All the rides have height restrictions on them, Monkey could go on all of them apart from one which was the Cosmic Typhoon as it has a height limit of 1.2m. Mind you it didn't stop him asking despite watching the car hurtle around – there's my little dare devil again. To ride The Cosmic Caterpillar you need to be 80cm tall and to be a accompanied by an adult. He loved it and went on several times. Due to the time of year there were no queues, however 24 people can go on at once so I would have thought the queue would move pretty quickly in busier times.
Being pregnant there wasn't much I could go on with him, which I was expecting. Although I did make it on the train which was a short but comfortable ride. It was also reasonably enclosed which was just as well this time of year. And we got a photo of the two of us which you can see in my Project 52 post. As the weather was holding we walked round to the outside play area which has two enormous bouncing pillows which they call Jumping Jupiters. We've seen them in other adventure parks but not this size! Monkey had it all to himself! They also had zip lines (although not operational this time of year) and swings.
Depending on the time of day there are a number of shows that run, you get told all about them at reception when you go in. Failing that there is a board that lists them by the indoor arena. On the day we visited there was a bird of prey talk. As the birds are only just starting to warm up for the Spring we only saw one in action. The falconer was very knowledgeable and friendly answering questions and introducing us to all his birds as he fed them. He treated them as his extended family which was lovely to see and Monkey was engrossed for the full half an hour.
You would think we had tried everything by now but you are wrong. After the birds of prey Monkey requested a visit to the dogems. They reminded me instantly of being a young teenager and heading to the fair ground, with all the music and the lights. They operate a small child policy which is the first time I have come across this idea. Basically when a young child gets to the front of the queue they will run the dogems slower so they are more suitable for the younger guests. They will take as many small children out of the queue as possible with their parent and let them ride. Not that queues were an issue the day we visited but I did really like the idea and it shows the management think hard about their visitors.
We had a little snack of sausage rolls in the Starlight Restaurant before heading next door to Little Stars soft play area. It is possible to visit this area in isolation so make sure you exit by the right door. It has further role-play areas around the back with dress up and also  some little tikes cars to ride. Monkey was happily engrossed while we had a coffee and a much needed sit down!
We had a great time and would definitely consider another visit if we were local, I am not surprised that they won the Trip Advisers Travellers Choice award in 2015.
Things we really liked:
It wasn't very busy! Saying that I can imagine at peak times you still get the feeling of space the areas are large as are the play activities which means you don't feel like you are on top of each other
I loved the murals on all the walls and the bright paint colours which had been used to decorate
There are plenty of picnic tables
The food is good quality and reasonably priced with a wide choice
Simply the wide range of activities for all ages
All the staff we met were friendly and helpful
Things not so keen: to be honest I am struggling as we were impressed all the way round the park.
Things you need to know:
Opening times vary through out the year you can find details on their website here
Prices also vary with the season and are slightly cheaper if you book online. Under 12 months are free, 1-2 years range from £6-£7, 3+ and adults range from £9.95 to £13.95
Address – The Milky Way Adventure Park, Clovelly, Bideford. EX39 5RY and contact number 01237 431 255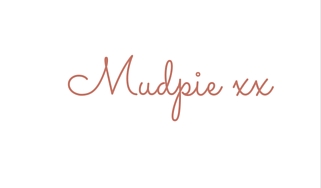 We were given tickets to The Milky Way Adventure Park in return for an honest review, all opinions are my own.