While we were away last week in Devon we took a day trip to Cornwall to visit The Lost Gardens of Heligan. I had heard great things about them but didn't really know what to expect especially having a 3.5 year old in tow. Monkey is use to visiting gardens with us but I was a little concerned there would not be enough to hold his interest. However I need not have worried we all had a lovely day.
So what are The Lost Gardens of Heligan?
At the end of the nineteenth century Heligan's thousand acres were at their zenith, but only a few years later bramble and ivy were already drawing a green veil over this "Sleeping Beauty". The outbreak of WW1 was the start of the estate's demise as its workforce went off to fight in the trenches; many sadly never to return…..

[In 1992 a tiny room was discovered]…. buried under fallen masonry in the corner of one of the walled gardens, was to unlock the secret of their demise. A motto etched into the limestone walls in barely legible pencil still reads "Don't come here to sleep or slumber", with the names of those who worked there signed under the date – August 1914. We were fired by a magnificent obsession to bring these once glorious gardens back to life in every sense and to tell, for the first time, not tales of lords and ladies but of those "ordinary" people who had made these gardens great, before departing for the Great War.

www.heligan.com
On arrival we decided to head through the woodlands down towards the Jungle. One thing which struck me as we wandered through the woodland is how peaceful it was. It was not a bright day yet the woodland area did not feel dark at all, in fact it was welcoming and open. Monkey took to it straight away exploring various tree stumps and natural play areas which had been set up to spike children's interest.  There was also trees which had been felled recently by the winds which proved good for bug hunting. Because they try to keep it as natural as possible there was also the opportunity for stick collecting, in fact Hubby and Monkey had a bit of a competition around who could find the biggest stick. Unfortunately Monkey lost that one but probably only because he wasn't strong enough to actually pick up some of the larger ones.
Through out the walk there are several sculptures to spot. Currently they are moving the entrance to the gardens and creating a new ticket office which meant we missed the first initially although we did mange to find him on the way back. The Giants Head.
Monkey was really taken with him and we ended up buying a story book all about The Giant's Head in the gift shop. In the Summer his hair will turn orange with flowers and his eyes are made from broken bottles found in the estate grounds. Its a great talking point and really sparked Monkey's imagination, we had all sorts of stories coming out on the way back to the car.
The second sculpture is my favourite and is know as the Mud Maid
Originally made out of timber and netting filled with mud (hence the name) although the face and hand are made from a combination of mud, cement and sand. I would have been happy to sit for a while to take in the peace and quiet and relax. With Monkey that wasn't a really an option! The other sculpture in the woodland is the Grey Lady made from wire. From the woodland area we decided to head down towards the Jungle which is based in a valley with a series of interconnected ponds. Being 31 weeks pregnant and short of breath it took me a little longer to negotiate the paths back up but the fern gully is more than worth the effort.
Naturally Monkey wanted to lead the way. Because it is in a valley it has its own micro climate so it really does look like a Jungle and you would be forgiven for forgetting you are actually in the UK with all the exotica plants and ferns growing out of the water.  There is also a banana plantation which I can imagine is spectacular, visiting this time of year meant that they were past their best but you could still see how amazing it would look.
There is lots to explore with stepping stones, falling water and raised walkways. And then of course we come to The Burmese Rope Bridge. Monkeys eyes lit up the moment he saw it. It is the longest in the UK and is about 100 ft above the planting below. Its one way so you will need to make sure you enter it from the correct end as I can imagine it get busy, we were lucky and had it to ourselves. It also says it is not recommended for children under the age of five, but as previously mentioned Monkey is a bit of a dare devil and was desperate to try it out. Since there was no one else waiting it meant we could take our time and he throughly enjoyed it.
We then walked up around the West Lawn and found a picnic area just down from the coffee shop. Here we ate a snack watching the lambs frolicking in the fields and the emu's eating their lunch. There was a also a rope swing which Monkey enjoyed playing on. There were lots of Spring flowers in bloom which gave me a chance to practice my photography.
Monkey was starting to wain a little bit by now but we pressed onto the Main Gardens. Visiting this time of year although still spectacular you can only really imagine how  amazing they would look in full bloom and with all the fruit and vegetables cropping in the late Summer and early Autumn.
Heligan boasts the most productive gardens in Britain with more gardeners than any other private garden I can see why. It puts our vegetable patch to shame, growing over 300 different varieties of fruit and veg. It has some beautiful fanned fruit trees and and an apple arch that runs through the centre of the vegetable garden. We showed Monkey where they use to grow the pineapples and melons, needless to say this year we will be trying out melons in our little green house! There is also old Victorian Bee Boles outside the walled veritable garden which Monkey was fascinated with. They were kept for pollination purposes, I love how everything has been restored in keeping with the Victorian era.
From the gardens we headed back up the entrance and to The Heligan Kitchen. Here they prepare meals from the seasonal offerings from the estate. When we visiting they only served lunch until 2.30pm. Despite us being little past this the friendly staff still make Monkey a ham sandwich, oh and if your other half is like mine they also serve beer. After 2.30pm there are a delicious selection of cakes available. Its a large area with plenty of seating, in the centre is a little wood burning stove to keep the chill out in the colder months.
We had a lovely time and got so much inspiration for our own little veggie patch. I would love to visit again in the Summer, hopefully we will make it down to Cornwall later in the year. If we do this will be first on our list.
Things you need to know:
Toilets are situated at the entrance so make sure you use the amenities before exploring. They also have a lovely baby change situated in the ladies.
Address – The Lost Gardens of Heligan, Pentewan, St.Austell, Cornwall, PL26 6EN
The gardens are open every day of the year apart from Christmas Day, opening times vary depending on the time of year you can find details here.
Prices are £13.50 for an adult, £6 for children (5-17) under 5s are free
They run some brilliant events though out the year on their Events Page.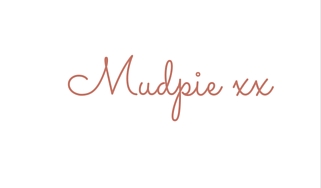 We were given tickets for the purpose of this review however all opinions are my own
Linking up with #MondayEscapes and Country Kids