Learning Resources has long been a company that I have been drawn too I love their range of colourful educational toys and materials and they have featured on our buy list since Monkey was about 6 months old. So when we were given the opportunity to try out an item for their new Primary Science range I jumped at the chance. The range has been specifically designed to make a number of science tools available safely for small hands. The range includes various science products such as bug pots, magnifying glasses, colour mixing and measuring sets, telescopes, light projectors, the list is endless. The one thing they all have in common is they are bright, chunky and robust for little hands. Monkey definitely put the viewscope through its paces without any detrimental effect to it.
The ViewScope comes with a clear plastic viewing container for smaller items or things that move (it has air holes for bugs). Although you don't need to use it if you want to look at something a little bigger which will sit on the white disk. Designed for children ages 3-7 it retails at £18.00 and is fantastic value for money.
The eye piece is soft so ideal for little faces and I was surprised by how lightweight it was, meaning that its very easy for Monkey to handle. Its magnification is 20x and focus is adjusted easily by turning the knob on the side which Monkey can do himself. They have really thought about how it will be used by the viewer. Of course I then needed to think of things we could look at…
Ideally natural products are better heres a list of some of the items we tried out:
Grass
Flower
Shreddies
Peacock Feather
Wooden Pebble
Small Branch
Pumice Stone
Small Pinecone
Shell
Mini Shells
Piece of Amethyst
Bark
Playfoam
3 different types of material – felt, velvet and netting
I just wish I could have taken a photo down the viewfinder as its been a long time since I have looked down a microscope and had forgotten how fascinating it can be.
Monkey was hooked straight away working his way through all the items I had laid out and then requesting more. I was genuinely surprised with the length of time it held his attention. At 3 1/2 he struggles with focus but not with this! Maybe we have a budding scientist on our hands we just didn't realise.
And the best bit? It is possible to remove the viewer so that you can take it with you. I can see that we will be taking it every where we go to the park, beach, nature walks, there really is no end. Its very easy to detach the viewer, Monkey figured it out by himself. There are two buttons on the side which need to be pressed in and then it just lifts off (see photos at the end of the post).
Everything in the garden came under scrutiny including the cat who seemed quite happy with the attention. When attached to the stand the ViewScope measures 20.5cm high and 15cm wide, the view finder piece measures 10cm x 8.5cm which means its easy to carry around. Not that Monkey would let me put it in my bag insisting on holding it in the back of the car all the way out.
Monkey will start school in September and with my impending maternity leave I hope to start little bit of preschool homeschooling (yes I must be mad with a newborn as well). I hadn't really thought about focusing on science activities but with this new range from Learning Resources I can see it featuring significantly. His learning style definitely seems to be hands on so these products are perfect.
Things we love:
I like that there are no batteries as it uses natural light
Its well made and stands up to the sort of rough play 3-4 year olds love – the quality of Learning Resource toys and products really is second to none
Its easy to operate and Monkey can play with very little intervention from me if needed – although I think you would be missing out if you didn't have the ongoing discussions (great for language development) about what was being viewed, the different textures and the continuous hunt for things to look at.
Its educational nature – of course!
If you loose the product guide you can download it off of the Learning Resources website
I would definitely recommend this as a first microscope for younger children and I am sure that any parent would be very grateful to receive this a gift for their child.
Thank you Learning Resources for helping us make our first steps into science activities I am sure we will be back to try some of your other brilliant looking products in the same range.
If you have enjoyed this post then this is a bit of a shameless plug, I have been nominated for the MADs under the pregnancy, craft and pre-school categories and would really appreciate it if you could spare a few minutes to also vote for me, by clicking on the badge below which takes you to nomination page. I honestly would be so grateful the awards close on 8th April. Thank you xx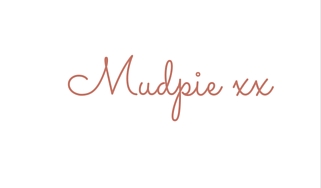 Learning Resources very kindly sent us the Primary Science ViewScope for the purpose of this review, all opinions are my own.