Third Trimester To Do List. I actually have quite a bit to fit into the last third of my pregnancy and I am sure I will be adding to this list as I go through it! If I am honest part of me probably believed I may not get to this point so up until now I have been focused very much on work and normal day to day life with Monkey. Suddenly at 30 weeks I am looking to start getting ready (by the time this is published I will be closer to 34!).
This is the first post in a series and there will be others linked at the bottom around Natural Childbirth and Things to do on Maternity Leave as I prepare for our new arrival. I will be working up to week 37 so some of my 'I want to do this' has had to be tempered slightly as I am guilty of taking on too much at the best of times. So what am I looking to get up?
Third Trimester To Do List
Antenatal classes
I opted to go back to the NCT ones, as I went first time round and made some really good friends who definitely got me though those first months as a mum. It will be different this time round as we have all done it before and will have responsibilities such as school, pre-school and nursery runs. Logistically getting together will be harder but its still by far the easiest way for me to meet other mums. I am not very good at baby groups!
Book 4D scan
We had one of these with Monkey, wanting to treat them both the same makes me feel as though I can't not have one this time round. I got the little photo book out of Monkey's scan pictures the other day and he was fascinated.
Help Monkey get use to the idea of being a big brother
I recently wrote a post around some of the things we have been doing which you can read here. They definitely seem to be helping and he has grown quite fond of my bump in the last few weeks.
Move Monkey out of the nursery
If you have been following my weekly updates you will know that Hubby had decided to decorate not one but two rooms before the baby arrives. We only started this when I was about 29 weeks and we can only really progress it at the weekends. I think he had forgotten how much harder it is to do DIY with a 3 1/2 year old. But hopefully Monkey will be in his new room before the baby arrives. I did worry he maybe unsure about leaving the nursery but we let him pick out his bed (from a selection) and the fact its going to have a slide means the nursery doesn't even get a second thought. And of course it will be blue – his favourite colour.
Go on a babymoon
I wrote a post about The Reasons to go on a Babymoon so I am not going to go over them again now but we knew we wanted to get away and reconnect after all we know what to expect this time round and the ride we are going to have!
Take Monkey on a little break
Now really we should have been decorating rather than holidaying but I felt it was really important to make some last memories as a family of three. Being the older child I don't have many memories of when it was just me and my parents and I wanted to create some more for Monkey. So we had a little trip down to Devon and Cornwall and did things for him. I have put together a little album which I will narrate and it will go in his suitcase of baby bits.
Order my baby book
Ive opted for the same one I had for Monkey as it was so easy to use and actually got filled in. Unlike my pregnancy journal which is languishing with only a few sentences. I will be updating it while on maternity leave I am sure!
Go to a baby show
Just because you can, we never need an excuse to have a nose around new innovations in the baby department. I attended the Excel one in February with a friend and have fallen in love with an i-candy…. I'm just not sure I can justify it for one use …and there isn't not going to be a Mudpie Fridays number three baby!!
Finalise my maternity leave
Complete the processes at work to finalise my leave and book any holiday prior to officially going off. Make sure I don't have any outstanding questions around maternity pay or benefits, or any flexible benefits I will  still be paying for such as share schemes etc while off. After all I will need to make the money stretch as much as possible!
Get my hopping cough vaccine
This is new. When I was pregnant with Monkey you didn't get the option having to wait until the 8 week jabs.
Start shopping for essentials
In all honesty this will probably not happen until I actually leave work. But I am planning on picking up a few bits up at the baby show.  Such as breast pads, new bottles, nipple cream, muslins, newborn dummies etc
Write down my birth preferences
Last time I did this right at the end because I was planing a home birth. This time things are more tricky and I know the hospital has differing views to me as to how things should progress. So I will be booking an appointment with the supervisory midwife to discuss what I would like. And what the risks are and if we can come to an agreement. In order to do that I need to be prepared.
Get the ball out of the loft
Sitting on the sofa is becoming uncomfortable and I would like bubba in the prime position so evenings will be spent on my birthing ball from now on.
Book some Acupuncture
I have a habit of holding onto babies and as the hospital is threatening to induce at term. I don't see the harm in trying to help it along naturally. So I will beginning weekly appointments from 37 weeks
Start my perineal massage at 34 weeks  – more to come on this in my natural childbirth post.
Take some photos
The photos featured in this post are from my pregnancy with Monkey. This time round I won't be having any professional photos done. Although with my newly acquired photography skills and equipment I am hoping to set some up at home with bump and Monkey. If we manage to fit it in I will be sharing them on Instagram.
Reacquaint myself with the only two books I read last time
I actually loved them so much I have leant them out. Which means now I need to try and find which pregnant friend has them as they have been passed around. Or get some new or second hand copie. What to expect when you are breast feeding and what if you can't and The Sensational Baby Sleep Plan. Monkey went through the night at 6 weeks. I don't know if its this book or not but I am going to try again!.
I am sure I have missed some things – what else is on your 3rd trimester to do list?  Please share this Third Trimester To Do List  with your pregnant friends.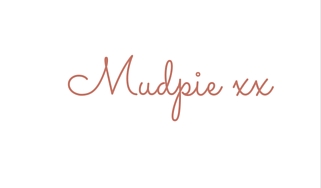 Third Trimester To Do List