What to expect with a 4D scan. When I was pregnant with Monkey we went for a 4D scan in Harley Street, we got it on a deal and the whole experience was okay. I say okay as the lady performing the scan gave the gender away, although she got it wrong!! I had thought Monkey was a boy since our first scan at 12 weeks and although we hadn't brought anything gender specific by the 30 week 4D scan because we had specifically asked not to know we both left feeling a little down beat. Not for any reason (a girl would have been wonderful too) other than we thought it was a boy and I was disappointed with my lack of mothering instinct! However within 2 weeks I was back to thinking he was a boy and I was right!
So when the question came up around attending another 4D scan with Pip. Who I a now going to call Kipper going forward as this is Monkey's new name for him. The only thing I wanted to be sure of was going to the right place. There are often deals on Wowcher and Group On which offer amazing discounts. If you are not tied on time or day when you can go then they are definitely worth a consideration. However we had been going to a little clinic since I was just 8 weeks pregnant for the odd private scan here. Mainly because of the fact I was high risk  and I knew I wanted to to go back. I didn't want to run the risk of coming out deflated again. Although we do know the gender this time round.
What is a 4D scan?
So what is the 4D all about. Well it basically means you get a video of your little Kipper swimming around in your belly. In addition to the 3D photos. To be brutally honest we have not watched the video of Monkey since bringing it home. Although funnily enough he has requested to see it on the back of looking at his own 3D photos. So we will be doing that soon.
Depending on when you go they will have recommendations around the best time to have the scan done. Its a balance between baby being developed and big enough and being too big. I was aiming for 30 weeks like Monkey but unfortunately the lady doing it came down with flu, not something  wanted to risk catching. So we actually ended up having the scan at 32+4. Normally 32 is the upper limit before things get a little cosy in there! However we did get lucky.  Although we had a lot of photos with the cord in the way of his face we got one or two good ones.
Our experience ..
For some reason Kipper seems to have developed a love for his cord playing with it. Our sonographer who is also a midwife. Suggested he many like things on his face to calm him down once he's out. One trick worth trying with a muslin I guess. A couple of times it did look like he was grabbing it. But I am not 100% after all they are not meant to have any sort of dexterity until 8-12 weeks.
We also saw him take a little drink and had a once over to check toes and fingers etc. The measurements were a little scary. I did ask to know his size because of implications around delivery (Monkey got stuck – I really should write up my last birth experience!). He was measuring a whopping 5lb 1 oz which would actually put him at 33+4 so a whole week older. It could be that he's just hit a growth spurt so it would be interesting to know what his hospital growth scan says at 34 weeks.
I was a little in shock so I think the sonographer tactful avoided the prediction at birth. Of course they are only ever 70% accurate. But he does look like a bit of a chubby one, with his belly measuring in the 82nd percentile. Must stop eating chocolate!! No wonder Ive put on very little weight.
Its helped Monkey get a clearer understanding of the baby too, as one of the photos does look quite a lot like him. We got his little photo album out the next day and looked at his 3D scan photos which he as fascinated by. I would say do it if you can, but there are somethings to be aware of.
What to expect with a 4D scan
Tell the sonographer if you don't want to know the gender before your lie down and advert your eyes until they have settled on the babies face (just incase)
Choose a reputable company – friends of mine were told they were expecting a boy when it turned out to be another girl. They had thrown away all the pink bits and bought blue instead!
Be prepared not to fall in love straight away (as they can look like mini aliens) and also that you may not get many clear photos.
In the same vain when showing your precious baby pictures to friends and family don't be surprised if they are not an enthralled as you. Many people find them quite freaky due to the pinkish/yellowish nature of the pictures.
Be prepared that the screen images may well look clearer than the photos you receive. Just the slightest movement by the baby will make the whole image appear blurred and the face disfigured. Having done it once before we were not bothered by this. But first time we did wonder if everything was okay. And I did spend a little time worrying that he in fact didn't have a third eye or a lump the size of an egg growing out the side of his face like some of the images resembled!!
Enjoy it, it is an amazing experience
Have you had a 4D scan? I would love to hear about your experiences in the comments below. Read our other pregnancy posts here.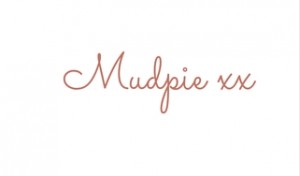 If you've liked this post please follow me on my social media channels:
Mudpie Fridays: Twitter | Instagram | Facebook | Pinterest | LinkedIn
What to expect with a 4D scan