Like most children Monkey is chocolate mad, so when we revived the Chocolate Picture Maker by Zimpli Kids through the door he was very excited. The kit allows you to make your own chocolate bar!! Being recommend for children over the age of four I was a little worried that he would be a bit young since he is not actually four until June. However I need not have worried and we got stuck straight in.
The kit comes in a bright purple box and is instantly appealing to children and is surprisingly simple to use and actually pretty mess free! Yes honestly!!
In the kit you get:
Instructions – these are incredibly easy to follow and make something that looks complicated easy to complete
50g of milk chocolate
20g of white chocolate
10g of dark chocolate
Templates
Little plastic tray to make the bar in
In addition you will need:
Bowl of hot water
Scissors
Fridge! You will need to cool the chocolate bar in the fridge once done
Monkey had chosen the ladybird stencil, I like the fact that they come classed as easy, medium and hard. We opted for an easy one! Its a simple 5 step process which took us around 2o minutes in total. Ideal for those with short attention spans.
Step One:
You need to melt the chocolate in hot water, you should be able to put your hands in the water. if you can't then its too hot and will burn the chocolate. As the chocolate comes in silvered packets it melts reasonably quickly and easily. I did do a little bit of squishing after we had held them under the water for 3 to 5 minutes.
After they have melted you need to snip off the corner of the bag which you are going to use. I was very careful when we did this trying to keep it as small as possible so that it would be easy to keep it to the outline.
Step 2: 
Place the stencil under the plastic tray. You start with the dark chocolate and make the outline. I actually did this bit for Monkey and as you can see from the picture at the top I had trouble getting it out in a straight line!! That could be because I am rubbish at piping or that the hole was actually to small in the bag. However although 10g doesn't sound much there was plenty to do the outline and also the ladybirds spots.
Step 3:
White chocolate, here Monkey took over and dribbled the chocolate into the songs and head. It doesn't matter if you go over the other chocolate, which is just as well! He managed it really well all things considering.
Step 4:
Next up is the milk chocolate, this packet had a lot of air in it which we removed first. Monkey then filled in the tray, we ran out of chocolate so couldn't cover up all of the white chocolate as it was suggested.
Step 5:
Once finished it needs to go into the fridge for 20-30 minutes and should remain there until its eaten. I was impressed by how glossy it was when it came out of the mould. It was also really easy to pop out.
Of course the next step is eating! For something I was a little dubious about the kit but we had great fun, and the fact that there is not a lot of mess is such a bonus.
Melted chocolate and mess free doesn't happen very often! I like the fact that you can also taylor your chocolate bar to the season i.e. Easter, Christmas, Mothers Day etc or if your child has a particular passion – I'm not sure if they do paw patrol stencils but he would be so made up with a Chase chocolate bar! I would definitely recommend this to other parents  and its a great gift for chocolate lovers. You can purchase the kit online from amazon:
//ws-eu.amazon-adsystem.com/widgets/q?ServiceVersion=20070822&OneJS=1&Operation=GetAdHtml&MarketPlace=GB&source=ss&ref=ss_til&ad_type=product_link&tracking_id=mudpfrid-21&marketplace=amazon&region=GB&placement=B00FELXDYU&asins=B00FELXDYU&linkId=&show_border=true&link_opens_in_new_window=true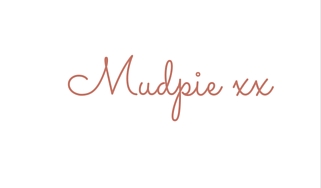 We were given a Chocolate Picture Making Kit for the purpose of this review all opinions are my own.