When Bigjigs contacted me and asked if I would be willing to review an item from the Petit Collage range I of course said yes. Petit Collage design modern decor and playthings, I had seen their range of toys at the Toy Fair and found it  very attractive, the designs would not look out of place in any modern home. I found myself just wanting to reach out and touch them all!
We strive to handcraft our goods in a sustainable way, using the best quality, most eco-friendly materials available. From sustainably harvested wood veneer, renewable bamboo, recycled paper and vegetable-based inks to factories certified with stringent environmental certifications, we are designing our line with our planet in mind.

petitcollage.com/aboutus
The company is based in San Franscio and Bigjigs have recently become a distributor for their toy range. You can see all they have to offer on their website here.
We received the Woodland ABC Nesting Blocks to review, they are made from thick condensed cardboard and are very durable. The set contains ten cubes in total and when stacked they reach about 90cm, ideal for the age range of 2 years +. Its very hard to describe just how pretty these cubes are, Petit Collage has managed to turn a developmental toy into a work of art.
Typically as Monkey is coming up four in June I would normally assume a toy such as this would not interest him and he would be too old for it. However I was very wrong! He loved them straight off and will not allow me to keep them in the toy room, they have to live in his bedroom! Each has five sides of which a minimum of two are dedicated to letters with the name of the animal printed on the top of the block. As I have just started phonics with Monkey these have helped discussions no end. In addition there are a number of developmental benefits for children playing with stacking blocks
They teach children about spatial relationships – i.e. compare the different sizes of the cubes as they either stack them or put them inside each other. I also know that when Monkey was around two he would be filling these all up all sorts of different small parts!
Help to develop fine motor skills – building the muscles in their hands ready for mark making, by stacking them they will also develop their hand eye coordination skills
Increase use of language and vocabulary range – when playing with your child and talking about what they are doing with stacking or putting them together you will naturally develop their vocabulary. Through positional words such as big, medium, small, inside, out, on top of, next to etc.
Problem solving skills – through trial and error of placing the blocks inside each other. This will help later on when they learn maths at school. These blocks also have the addition of a picture that runs all the way up the tower (in this case a tree) so this adds an extra dimension to the problem solving. It was great watching Monkey try to figure it out.
In addition to the educational benefits of this toy other things I loved about them were:
They are beautiful and about as far away as you can get from plastic fantastic noise generating toys… even the box would look nice on a nursery shelf
Compact, because of their nature they do not take up much space
Petit Collage use eco-friendly materials in their manufacturing methods
Along with the woodlands range you can also get the stacking blocks in different themes – ocean, farm, garden and animal.
RRP is £21.99 which when considering the educational nature they are good value for money and as Monkey demonstrates they have a good shelf life in as far as toys for toddlers are concerned.
You can see above how much fun Monkey had in building them up and then knocking them down. These photos do not show the concentration it took for him to get the tree right all the way up, which was great to watch…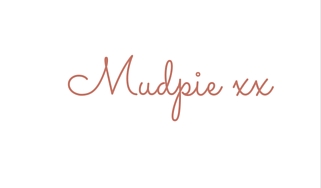 We were given the Woodland ABC Stacking Blocks for the purpose of this review, all opinions are my own.