Last time round because we were planning home birth I travelled very light hoping not to have to go into hospital. Now if you read my post about Monkey's Birth then you will know it didn't exactly go to plan. Its likely I will need to stay in longer this time round due to my recent diabetes diagnosis and monitoring Kipper's blood sugar. I am keen that we will be able to avoid it as I am keeping my bloody sugar exactly where it needs to be. However it does mean this time I need to be a little more prepared.
The hospital suggests having a labour bag and a ward bag, I did initially pack our bags like that only to get a little confused as to what had been put where so I repacked them into a bag for me and a bag for baby. After all I will be a little pre-occupied so it makes it easier for Hubby to fund things too!
In My Bag:
Pregnancy Notes
iPod with loaded playlist
Nut bars for delivery (I have to monitor my blood sugar so my choice of snack is affected by this but you may want to consider energy drinks, fruit or sweets)
No added sugar squash concentrate (little squeeze bottle)
Tissues and clary sage
Pain killers
Bendy straws to make drinking easier
Something to give birth in – Ive opted for an old t-shirt and baggy PJ bottoms that are loose
Something to wear in the birthing pool – tankini
2 x nursing bras
Large cotton pants or disposable pants
Socks for birth and for the ward
Maternity pads
Dressing gown and slippers
2 x fresh PJs – ideally front opening if you are wanting to breast feed.
2 x plastic bags for dirty washing
Small colouring book and pens
Mobile and charger
Camera and charger ( check that there is a card in the camera!)
Cash
Hair brush, hair bands and clip
Dark coloured towel
Breast pads
Nipple cream
Eye mask and ear plugs
Vitamins and medication
Arnica
2 x day wear outfits, I have chosen shirts/breast feeding tops with baggy bottoms
Wash Bag – mascara and bronzer ( to make me feel better!), travel sized shampoo, conditioner, shower gel, deodorant, body moisturiser, tooth brush, tooth paste, face creams, lip balm, cotton wool pads and ear buds, poof, bio oil.
In Kipper's Bag:
4 x baby grows and vests – Ive opted for newborn as we had a growth scan at 39 weeks which would still put Kipper in newborn clothes … just!
Hat
Going home outfit
Packet of newborn nappies
Water wipes ( I used the last time instead of cotton wool and water)
3 x litte muslins
Inkless Foot Print Kit – gutted at my baby shower
Blanket
Dummy – only due to us potentially staying in for a few nights and only once breast feeding has been established
Small soft toy for the bounty photo
Changing mat
In addition the hospital has told me to bring in my own birthing ball, so it might be worth checking with yours. The baby's carseat is also installed in the car ready for that first trip home, with any luck I won't need half this stuff and I will be in and out with maybe just one nights stay.. we can hope!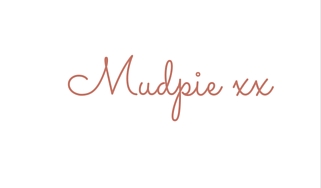 Linking up with The List