So what do you do less than a week after giving birth… shop of course!!! When I was invited to a Hotter Shoe Party it was exactly what I needed to remind myself that although becoming a mother for the second time was all encompassing, I still deserved a little bit of time to myself. After all my footwear needs to be suitable for all that buggy pushing I'm going to be getting up to on maternity leave. However what I was unprepared for was just how many of their styles I would want to leave the shop with …
To be honest I had not ventured into the Horsham store despite walking past it on numerous occasions, I was still slightly put out by the fact it had replaced one of my favourite clothes shops. What a mistake to make… I have been gleefully telling friends since I am completely sold on their #ComfortConcept and encouraging them to take a look. Not what you would generally expect from someone who flew all the way to New York to return home with one very special pair of black stilettos …you know the ones with the red soles.
So I guess you are wondering why? Well first of all they do half sizes, as my shoe size is 4.5 inevitably I am either trying to squeeze my feet into a size 4 or buy insoles for a size 5 neither of which is satisfactory. Secondly they genuinely are comfortable, just what I need when I am running around after a 4 year old, pushing a buggy or racing from one business meeting to another. Yes I am one of those who secretly wear flats across London Bridge and only put on my heels when I am outside a clients office.
The comfort is all down to the special cushioning and padding technology used, along with light and flexible soles. The only problem I was having was trying to decide between which style to review:
In the end I opted for their Breeze Wedge, after all I wanted to see if they really did live up to their claim. I'm also slight fed up with wearing flats all the time outside of the office. I love navy at the moment so their helpful assistants suggested I try the beige ones although I was also very much taken with the red versions too.
I wasn't the only one having a hard time deciding:
So did they live up to my expectations? I decided to jump into the deep end and road test them around Brighton, pushing Kipper along the cobbled lanes and then entertaining Monkey at the Park by the Level. And no I didn't put a pair of flats in, I was expecting blisters and achey feet. First of all the heels are light enough to drive in, which is unusual for a wedge, the 72mm heel made be feel a bit more glamorous as I made the most of having an hour to myself to window shop and there was none of that wobbling off the heel on the cobbles. For someone that often turns their ankles it was a bit of a relief, I think this is due to the fastening and general design as the straps are quite thick. So they passed the pram pushing, window shopping and cobbles test. How about the park:
Yes I really did try them out on a climbing frame and they passed with flying colours, not only that I was on my feet in them for around 8 hours without feeling a single ache.
I must also mention while I am here that, the other pair I had my heart set on – the sleek black slip ons which are called Resort also made it home with me. My chiropractor is over the moon that I finally have some shoes she approves of. These are ideal for holidays or as a sensible replacement for flip flops. Not that sensible mind you as these are actually snake skin effect which catches the light wonderfully and they also have them in a zebra print (next on my buy list). Unlike a very well known brand, that look very similar these are a delight to wear and I have not had any of the problems of the post rubbing between my toes. I can see these getting a lot of wear this Summer.
So what else is on my wish list…
Hattie – in pink floral – £69
Carnival – in off white – £75
Resort – in Zebra, gold and red patent!!! – £59
Saltburn – in french blue – £79
Mabel – in red sparkle – £49
Raquel – in tan £79
Precious – in mustard £65
Tara – in navy bloom £49
So I am completely sold on this wonderful brand, I can totally see why they are the UK's largest shoe manufacturer and now have over 76 stores nationwide. If you would like to try them out for yourselves, the fabulous people at Hotter have given me a discount code for £10 off plus FREE delivery is for first orders only. The code is PPATEN and you can view the full range on their website – www.hotter.com
Minimum order value £25. This offer cannot be used in conjunction with any other promotional offer or on Sale or Factory Clearance items and gift vouchers. Expires 30/6/16
I would love to hear what you think in the comments below.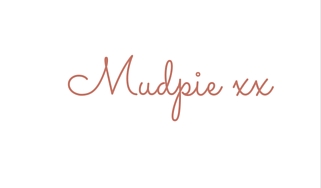 Linking up with Just Another Linky, Tried & Tested.