While I was still in the throws of believing that I would avoid induction we took a trip to Wakehurst Place. The intention was to get Kipper moving by walking up and down the steep terrain. As many of you know it didn't work, however it did get us out and about in the fresh air before an extended hospital stay. For those of you with National Trust membership you will be pleased to know that you get free entry, although you do need to pay for the carpark which is £10 for the day. They do offer a 'Friends of Wakehurst' membership which is £25 and includes free parking so if you think you may visit more than twice a year it is probably worth one of you investing in it to save on parking.
We decided to view it from a child's perspective heading round the gardens trying to pick up the play areas, there are eight in total which can be found on their map. Being 40 weeks pregnant we didn't make it to all of them, but Monkey enjoyed the ones we did find, plus it gives us an excuse to go back in the Summer months. Our first initial stop was the Millennium Seed Bank, which although interesting for us didn't really appeal to Monkey's 3.5 year old sense of adventure. I can imagine older children would find it more interesting and it could be used to supplement school work as it has a very good exhibition. Which explains what the centre is doing to preserve plants and seeds vital for our existence.
After our visit to the seed bank we decided to have lunch, I managed to find something which I could eat in the restaurant that met with my strict gestational diabetes diet. Its an airy spacious room with lots of natural sunlight, Monkey opted for kids lunchbox and Hubby had a jacket potato. They do a small selection of hot food along with salads, sandwiches and a wide selection of cakes which I will be back to sample at a later date. The restaurant is very close to the Elizabethan mansion, although Monkey was not keen to go inside and insisted we headed to the play area.
The first one we came to was the willow arches, I would love to grow some of these in our garden! One thing I really like about the map is that it highlights the steep paths in red so you can avoid them if you want. There is also alternative routes so you don't miss out on anything if you don't fancy the 70m inclines. In total the walk around Wakehurst is approximately 2.3 miles. On the way in Monkey had seen a picture of the maze and had his heart set on finding it, so that quickly became our next stop, via the Black Pond (photo above) which had a vivid pink miniature rhododendron that was attracting a lot of attention.
Around the brick and grass maze are some picnic tables and benches so an ideal stopping place in the Summer months. Monkey had great fun following the brick paths in and out of the centre of the maze.
I was surprised by how long it did actually keep him entertained I think he must have completed the maze at least three times. We wandered down towards the woodland and found pheasant eggs on our travels before heading back towards the finger maze. The finger maze is carved into an old tree which came down in a storm and is an exact replica of the brick maze Monkey had enjoyed so much.
You can see over time that the centre has become worn but this didn't seem to bother Monkey who happily sat in the sun and traced his finger round the maze trying to find the way out.
Our last stop was the trunk hopping in Bethlehem Wood, this wasn't intentional we had planned to go onto the balance beams. However both Monkey and I were pretty worn out by this stage, after all I was actually due on the day we visited. The trunk hopping was set in a lovely peaceful area surrounded by Bluebells. The sheer volume of them had turned the bottom of the woods into a sea of dark blue. There were a number of Silver Birch which stood out even more in contrast to the bluebells it was very pictursque. It would be a wonderful location for a professional photo shoot and really quite unexpected. I did try to take some pictures of Monkey sitting in the Bluebells but he really wasn't up for a posing this late in the day. We will definitely be going back next year to see if I can do a better job.
Things you need to know:
Address – Ardingly, West Sussex, RH17 6TN
Lakehurst is open every day of the year apart from Christmas Eve and Christmas Day, opening times vary depending on the time of year you can find details here. The mansion is sometimes closed for private events such as weddings, so if you want to make sure it is open on the day you visit you may want to call ahead to check – 01444 894071
At the moment you can not buy tickets online, as mentioned National Trust members are only required to pay for parking, children under 16 are free, as are either Friends of Wakehurst or Friends of Kew members. Adults are £12.50 and parking is £10 for the day.
We had a lovely few hours at Wakehurst and will definitely be back when I am not carrying a tiny human!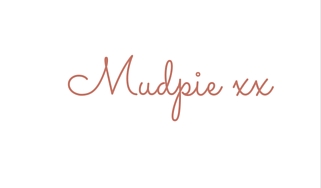 Linking up with Monday Escapes, Anything Goes,