In Kipper's Birth Story I referred briefly to us having to go back into hospital less than 24 hours after we left. It wasn't exactly the stress free post birth I was hoping for, in fact there was a reasonable amount on tears on my part (something to do with the baby blues), worry and waiting around.
We left the hospital initially quite late on the Friday that Kipper was born, worn out from the four day induction and delivery we headed straight to bed. With Kipper in his Moses basket along side us. That night Hubby and I were woken to him making the most bizarre noises, initially thinking nothing new here as we all know newborns are very rarely quiet! But through the sleep deprived daze I quickly realised he was choking. He didn't just do it the once he did it five or six times, it was a little unnerving, but as soon as you picked him up and gave him a pat he was fine. He wasn't even waking up. Still I felt a bit uneasy with it and decided to run it past the midwife when she came to check on us.
However she never turned up, issues with paperwork. Wanting to check with antennal to see if she was coming on the Sunday I gave them a call and spoke to the head midwife at East Surrey. She must have guessed something was wrong as she asked if I had any concerns. Trying not to sound like a paranoid parent and justifying it by being a second time mum and something not feeling right in my gut… I explained the choking experience. She agreed and asked us to go in to A&E, which we promptly did. The decision was made to observe Kipper in the Neo Natal Unit. Not really thinking about what we were walking into, and with Monkey with us we dutifully followed the nurse into the unit. Kipper went into the room where they have constant monitoring. He looked like a giant compared to the other little babies in the room. The nurse was lovely. However Monkey did not deal well with it. He had, had his parents home for less than 24 hours, his new little brother was being hooked up to monitors via scary looking wires that kept beeping. Looking back we should never have subjected him to that but it all happened so quickly. Poor little mite ended up being shipped back to the grandparent while Hubby ran around making sure we had all we needed for another unexpected hospital stay. Theres no surprise that he declared that he was going to live with his Nana and Bamps that evening.
Thankfully there was a room on the ward which meant because I was feeding I could stay with Kipper. The nurse woke me every 3/4 hours to feed him, although I did keep popping in to check on him. He had one more episode around 10pm that evening, actually turning blue and his blood oxygen dropped to 60 (100 is where it should be). In some ways it was reassuring we hadn't imagined the whole thing, on the other it was worrying yet he was in the right place. The nurse placed him on his side and this helped, and to be honest he is sleeping on his side next to me as I write this. The following morning the pediatrician came round and said they wanted to keep him in for another 24 hours because of what happened. I disappeared to the room and wept. I was knackered, worried about Monkey and Kipper and just wanted to sleep in my own bed. Hubby stayed with us for most of the day, we even managed to get out for lunch in between feeds. Kipper was fine he was happily sleeping in his crib none the wiser. I was desperate to go home as my milk hadn't come in which meant that the hospital staff were getting worried about the amount of weight Kipper had lost. Overnight on the Sunday I finally agreed to top up feeds with formula I would have agreed to anything to get out. I'm not really surprised my milk was delayed to be honest I hadn't slept for almost a week and was mildly stressed!
The pediatrician came round on the Sunday morning and agreed to release us as long as I followed up with the midwife as he had lost 9.7%. As for the choking, it was most likely mucus from the birth. The delivery was quite quick so it could be that there wasn't enough chance to get everything squeezed out. Kipper needed to take in milk to help him bring up the mucus. However because his tummy is so small and my milk supply limited it meant he wasn't getting the volume to allow him to do this. When he did throw up you could see that it wasn't just milk. He has slept on his side ever since and we haven't had any more choking issues.
As for the whole Neo Natal experience all the doctors and nurses we came into contact with were great, very supportive and helpful. Its very clear they do a lot of good work with very fragile babies. I can not imagine what the parents of the babies who are in there longterm go through and can only thank our lucky stars that our trip in was very brief indeed. As for Monkey he's worked through the angst it caused him, once home I was able to explain to him about the babies and the machines and how they make them better. Thankfully he decided that it was better at home after all…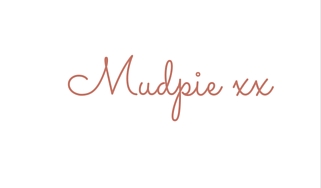 Linking up with Marv Mondays, Anything Goes, Big Pink Link, Twinkly Tuesday,