Monkey starts school in September so all systems are go to help him get ready. One of the things I have been focusing on improving are his fine motor skills, so anything Play-Doh related fulfils this brief perfectly. We were asked to review a new addition to the brand designed around imaginative play. Can you believe Play-Doh is 60 years old? To mark its anniversary Hasbro have launched a new selection of play based town sets. Which include a fire truck and firehouse, pet shop and ice cream truck.
Monkey loves Play-Doh but until now most of his play has been around cutting, rolling and small part play. We haven't really got into imaginative or story-telling, thats partly my fault for not having the imagination myself to help guide him. With the new Play-Doh Town sets I don't have to worry about this as everything you need is provided. I also have a confession to make, I am one of those mums, my blood runs cold when the colours get mixed together. However as he was enjoying the set so much I didn't have the heart to tell him he couldn't mix the colours.. so not only did Monkey really enjoy this kit it helped me get over my phobia of mixing colours together. Who would of thought purple, pink and green would go so well?
So what do you get in the box?
1 x ice cream truck
1 x ice cream maker figure with removable hat so that you can give him a fantastic ice cream hair do
2 x lolly sticks
1 x lolly mould
3 x ice cream cones – with handles
3 x play-doh pots (pink, purple and green – 168g in total)
Multiple mini moulds for decorating the ice creams and lollies
Ice cream shaped extruder
The first thing that Monkey wanted to do was squeeze the Play-Doh through the top of the truck to make the whippy style ice-cream. I realised there and then that I had deprived him in the Play-Doh department. He was so excited by it:
Initially that formed the majority of the play, he wanted to make as much ice cream as possible. We started with simple green and then ended up with a lovely mix, before going back to just purple to make the hair for the figurine. We decided to see if we had enough to make one continuous piece to stretch the width of the table.. we also made some ice creams too:
There are multiple opportunities for play:
Help the ice cream maker deliver the most colourful Play-Doh ice cream creations
Press out pretend soft-serve from the ice cream cone.
Squeeze swirly hairstyles for the figure to match.
Use the stampers on the ice cream maker's feet to make a bow-tie and some money, and the moulds on the truck can make all kinds of ice cream toppings.
Shape the giant Play-Doh lollies with the book-mould, then clip the sticks to the truck or put them in his hand to get them ready for delivery.
Take the figure for a ride around Play-Doh Town to show off the make-believe ice cream confections and deliver them to his customers
Things we loved:
Its completely different to any other Play-Doh sets we have seen
That you can add to it and create your own little town, meaning you can deliver ice creams among the other town characters and buildings…
The imaginative play element is a big plus in my book, I love that we can act out our own little stories with this kit
Its the usual good quality I would expect from Play-Doh, I also really like the bright colours
Although Monkey and I play together a lot, this is a set which he could play with on his own if I needed to get housework/chores done
The Ice Cream Truck retails at £14.99 and is available to buy from Argos. I think you get a lot of play for the price and will be buying these as gifts for friends as we enter into Birthday season. You will also be pleased to hear that I am also working on my mixing issue, as Monkey had such fun not having to stick to one colour (bad mummy!).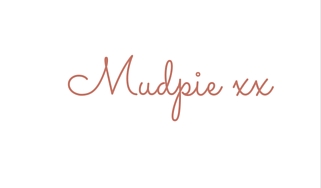 Linking up with TriedTested,