Maternity Leave Bucket List. Last time round I didn't really have a list of things I wanted to achieve while I was off work. After all Monkey was my first baby and I had no idea what was going to hit me! So it was probably for the best, however here I am almost two months into Kipper's life and it's dawning on me that I will not have as much time again out of the corporate environment until I retire. What a scary thought!! So this time round I've had a bit of a think and here is the list of things I would like to achieve while on maternity leave.
My Maternity Leave Bucket List
At the moment I'm desperate for baby number three. It must be a hormone thing and I am sure it will fade once Kipper is out if the cuddly baby stage. To be honest it will have to as we are not having any more! So number one on my list has to be Memory Making with Kipper – every precious moment, and enjoying lots of cuddles, obviously!!
Size 10 – I'm being quite specific with this rather than just to loose weight, as I'm already in clothes I couldn't get into when I fell pregnant. Unintentionally pregnancy has made me almost a stone lighter. So I intend on capitalizing on this by making the most of the breast-feeding weight loss and trying to stay off the cake…
I'm having a bloggers block moment and if I'm honest struggling to fit it all in. I need to make some Decisions about Mudpie Fridays. Currently I'm torn between it continuing it as a hobby or monetizing it. I really don't know what to do. Either way I need to get more organised.
My only goal when I realised I was going onto maternity again was to Write a Book while off. I know, with a new baby a four-year old who is starting school and a blog which may or may not just continue as a hobby?! I'm hoping to think about making a start after Monkeys party … Yes I am mad.
We are still undecided about holidays this year, with Kipper's arrival and the school holidays almost upon us it's unlikely we will get away now. So I'm planning on taking the boys to a couple of  Day Festivals and Weekends Away as there are several places round the UK that I would like to visit.
I've a long list of Day Trips with Monkey once he's finished nursery for the Summer. As well as some gardens I would like to visit myself for some inspiration!
We have been trying to get on top of the garden for a while. I dream about having long herbaceous borders down each side. At the moment it's very much a dream but I hope to Get to Grips with the Garden and at least make a start!
Now this is one I've already started – Declutter!! Although I've done most of the upstairs, downstairs is still very full! Of course moving is an option… But until we do I want to utilise our space better. You never know we may even make it to clearing out the loft …
Something for me without Monkey or Kipper – I'm going to spend a day out at V Festival with some girlfriends. I am also hoping to book a couple of Spa Days once things settle down on the feeding front.
Catch up on project life photo albums, this is a tall ask as I am about two years behind. Before the photos even make it into the albums I need to go through them electronically file and organise  them and then upload them to a photo printing service.  My Mac has over 18,000 photos on it! When I review this post at the end of my maternity leave it will be interesting to see how much of an inroad I've made to getting them up to date! If I don't do it now though then it's likely I never will.
So they are my ten things. Of course there's other things like organising Monkey's 4th Birthday Party. Getting him ready for big school and making Kipper's First Christmas one to remember. However they would happen regardless of whether I was on maternity leave or not. Which is why they haven't made it to the list. I'm also enjoying making some new mummy friends through my NCT group and catching up with old ones. Afterall one of the benefits of the newborn stage  are all those endless cups of coffee while feeding ….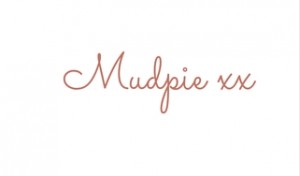 If you've liked this post please follow me on my social media channels:
Mudpie Fridays: Twitter | Instagram | Facebook | Pinterest | LinkedIn
Maternity Leave Bucket List