With a new baby in the house I am suddenly bombarded by the need to carry certain items around with me on a regular basis. One of which is a thermometer, I am not sure why I feel compelled to do this with a newborn, possibly because they go down hill so fast and friends little ones have ended up in A&E with temperatures rocketing. Anyway it makes me feel better!! However what if theres a way of converting your smart phone into a powerful infrared thermometer with a range of capabilities then I wouldn't need to panic? Oblumi Tapp is a small device able to do just that, all you need to do is download the app to go with it, and before you ask it runs on both Apple and Android.
Now I am pretty rubbish when it comes to technology…. yes I know I am a blogger but thats all about writing! So I was pleased to see all I needed to do was download the app and it gave me full instructions on how to set it up. Not that there is much to it, literally you plug in the thermometer to the headphone jack on your phone and allow it access to the microphone. The Q&A has a troubleshooting section should you get stuck, me being me didn't allow it access to the microphone initially. Well this means it won't work but thanks to the Q&A it was quick and simple to fix.
Features of the app and device:
It takes an accurate temperature – sounds obvious but I had to check! Not only that it does it via the forehead or via the child's ear. I did compare the readings from the Oblumi Tapp with that of a conventional ear thermometer and they came out the same. The infrared sensor is specially designed for medical use.
It calculates medicine dosage – I can imagine this is useful for first time parents specifically. Its based on the data which you put into the app when you set up your child's profile.
It registers all your data – the app will display the temperature history and the medication which has been taken.
Sharing of information – You can add multiple profiles to the app and then share them with multiple users. For each one you add in name, age and weight as well as little profile picture. At the moment I only have Monkey set up. In addition you can share medical notifications with all users.
It configures alarms – activate an alarm so that you never forget to take your temperature or medication.
Multiplatform – as mentioned you can run it on either an Apple or Android phone. In addition to this you can also access detailed information from any personal computer or tablet, the Oblumi Cloud synchronises the data between all devices.
It checks the temperature of liquids – you can take the temperature of any liquid with the same accuracy and speed that you take your child's temperature.
Things I love:
Its so small that it takes up hardly any room in the changing bag/handbag and I like the fact it has its own little case
You get over 5000 uses before the batteries run out
I like the fact that you can take the temperature both on the forehead and the ear. Sometimes its just not possible to get at Monkey's ears for whatever reason, such as when he is in the carseat or when he is sleeping. So its great to have options
The fact that its linked to the phone means that Monkey is automatically interested, which is a bonus. He's always been okay with a normal ear thermometer but if you have a child who is less than keen then this could be a good way to avoid the meltdowns
If I had to leave Monkey with my mum if he's not well (which I hate doing but sometimes its a necessity for work) then I would be able to get instant updates on his temperature via the app, helping peace of mind.
Things I'm not so keen on:
Its a real shame that your child needs to be over 4 months before you can use it, as it means at the moment I am still having to use the normal thermometer on Kipper.
I do think this is a great device and for gadget parents in particular and I have used it several times on Monkey in the last couple of weeks without any protests. I can see the benefits and think the price is reasonable at €41.95, you can buy it directly from the Oblumi website. If you would like to know more you can also sign up for their newsletter and join the #TheNowFamily.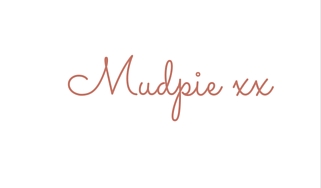 We were sent the Oblumi Tapp for the purpose of this review, however all opinions are my own.
Linking up with TriedTested