Its coming to that time of year again … I am not going to tell you how many sleeps there are till Christmas but theres not as many as I would like! I don't know about you but sometimes I really struggle with kids toys. I know I have two of my own (kids that is), but since they are both boys I have no idea what is on trend for little girls. I also struggle with slightly older children as we haven't reached those ages yet. So when we were approached by Kids Parcel to try out one of their boxes I of course said yes. The concept really appealed for this reason – a handpicked box of toys specific to a child's age and gender, no more last minute panics, asking mum and dad who inevitably say I don't know as they want to appear polite and no more gift vouchers from a very well known online retailer…
The toys arrive is a sturdy box with a logo on the top addressed the child, inside there is a personalised message. For Monkey they were asking what his favourite toy was…
So how did we get on? Well I made our second little video to show Monkey unboxing the mystery parcel, he's still new to the video thing (what do they say never work with children?) so bare with us. Also he refers to me as daddy at one point, not sure what that was all about! lol.
VIDEO
As you can see he was very pleased by the contents of the box (sorry about all the wows!). I must admit I was excited as he was to see whats inside… I may even have had a sneak peak before hand. Each box will have a minimum of five toys meaning that children should always find something interesting inside and that it will encourages different types of play.
If I am honest one of the things I was a little wary of was how much do you actually get for £29.99 the answer is a lot. In Monkey's box he received:
Orchard Toys Rockets and Comets Game – RRP £9.50
Disney Wikkeez Tin- RRP £11.99
Star Wars Rebels Figure – RRP £16.95
Scooby Doo Scooby Figure – RRP £4.99
Justice League DVD – RRP £4.99
Star Wars Pencil Case and Stationary Set – RRP £3.99
New Burago Die Cast Model Car Lamborghini – RRP £3.99
Blue Scentos Dough – only comes in a pack of four so nominal £1.
Monkey of course loved it all but since the message asked what his favourite was, I thought we would share. Any guesses? ….. it was the scented dough, which will dry hard if left out for a couple of days. He made a bird …. I struggled to see it too but he was very proud of it:
We also have a new collectable obsession in the form of Wikkeez:
Things we loved:
Offer 100% money back guarantee
Makes present opening a surprise to both the adult and the child… unless you peek of course
The value of the contents in our case far outweighs the vale of the box
The brands included are high street names such as Orchard Toys, Play-Doh, Lego, Hot Wheels and Disney
Delivery is free
There is no need to sign up for a subscription
They even have a team of toy testers to make sure the best possible toys are selected
Boxes are available from the ages of 3-10 years old, you select the age bracket on the website when you order. The also provide a unisex box if preferred
I think this is a great idea, ideal for loved ones who live far away or close to home. I know it will take some of the headache out of buying presents for the older children in our lives and who doesn't like a surprise? The lovely people over at Kids Parcel have also given me an extra box for a giveaway tailored for your child on age and gender. To enter please use the Gleam application below and please note the T&Cs below.
Please enter using the link above which will take you to the Gleam application
Competition is open to residents of UK aged 18 or over
There is no cash alternative offered
The winner will be drawn at random from all qualifying entries and will receive a Kids Parcel Box
The competition will close on 21st November 2016 at 11.59pm, the winner will be notified through Twitter
The Winner will be asked to provide an email address and full postal address
If you would like an extra chance of winning Kids Parcel also give away a box each month to Facebook, Twitter or newsletter followers, please use the links to subscribe/follow to be in for a chance. If you want to see if I have any other giveaways running then please use this link to GIVEAWAYS
Good Luck! xx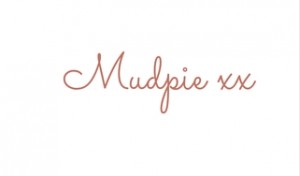 If you've liked this post please follow me on my social media channels:
Mudpie Fridays: Twitter | Instagram | Facebook | Pinterest | LinkedIn
We were given a Kids Parcel Box for the purpose of this review all words and opinions are my own.
Linking up to The Prize Finder #triedtested and #MarvMondays