Sometimes you just see a toy and think – I know my kid is going to love that. This is exactly what happened to me at the Toy Fair last January when I saw the Learning Resources Code & Go Robot Mouse Activity Set. So when Learning Resources got in contact and asked if I would like to review a toy for their upcoming Christmas Gift Guide then this is what I requested.

STEM stands for Science, Technology, Engineering and Maths the idea behind it is that children are not taught the subjects independently but together. The Code & Go Robot Mouse Activity Set incorporates all of these disciplines which is ideal since Monkey has just started school. He also appears to learning by actually 'doing' rather than listening if that makes sense so a hand on toy like this one is perfect for him.
In the activity set you get:
16 plastic base pieces
22 plastic maze walls
3 tunnel pieces
30 double sided coding cards
20 Sequence cards to plot and track the mouse's path to the cheese
Multilingual activity guide
The basic idea is that you set up a series of mazes or challenges, at the end of which is a piece of cheese. Using the coloured arrow buttons on the mouse Monkey navigates it around the maze to reach the piece of cheese. There are bridges, walls and action cards which add to the fun. We taught him to break down the steps and consider each one slowly rather than rush right in. To help him do this there are little cards with corresponding coloured arrows which we laid out down the side of the board (sequence cards). Once the sequence is complete he can enter it into the mouse and see if it will reach the cheese!
The 30 double sized coding cards are a great starting point. They build up the difficulty level slowly, Monkey is right at the bottom of the age group for this which is 5-9 but once he understood what to do had no problem with coding the mouse. Although we haven't got onto the higher cards yet! Once a child has worked their way through the cards they can build their own mazes with the maze wall pieces and challenge their friends and parents! There is also an activity guide. You will need three triple A batteries for the mouse.
So how did we get on? Like any four and a half year old Monkey expects instant gratification so I loved the fact that he had to think about this. At his age he definitely needs parental input initially but I expect this would be the same up to the age of 6 or 7 to explain the process. Once he understood how it worked and which coloured buttons did what,  he was well away. Laying out the sequencing cards, checking and then making any required adjustments.
We worked on the lower number coding cards initially before he then went about creating his own 'coding'. I was surprised by just how long he stuck at it, nearly an hour and a half!
I thought he may struggle with the actual coding but he didn't at all, although he did need reminding to take his time with it and look at the cards. For a child who I love dearly, but who doesn't listen and has to do everything at a million miles an hour this is perfect for slowing him down and making him concentrate on one thing at a time. Such a valuable skill which I hope will help him at school too!
Things we love:
The concept! I like the way it helps Monkey approach tasks logically and start to understand sequencing and helping to develop critical thinking skills.
Its a really fun toy, Monkey didn't realise he was learning solidly for the whole hour and a half.
The coding cards are invaluable if you are lacking a little imagination and build up slowly to some really complex tasks.
The activity guide which comes with the kit can also be downloaded should you loose your copy or if it gets tatty you can print a new one.
Good quality, bright colours and strong plastics exactly what I have come to expect from Learning Resources.
Things no so keen on, there really is only one little thing which I found a little frustrating you need to make sure the mouse is placed squarely on the tiles otherwise it will fall off as he turns around and moves about. The maze walls helps with this so I would suggest using these where required and not altering the 4 x 4 grid to minimise this happening. However I think the educational benefits of Code & Go Robot Mouse Activity Set far out weigh that little niggle.

This toy was everything I hoped it would be and its not just me that loves it. The kit has been well recognised by the toy industry winning several awards, including Education Resources Award Winner 2016 – Primary Curriculum Learning Resources including ICT and Independent Toy Award Winner 2016 – Educational category – Bronze. I would happily recommend this to all my friends, at RRP of £50 it is on the higher price end of the Christmas Toy List. However it will not get forgotten two weeks after the big day, there is hours of play in the Code & Go Robot Mouse Activity Set and the educational benefits are well worth the price.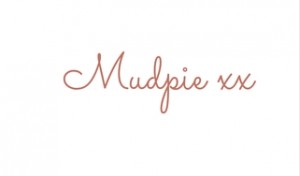 If you've liked this post please follow me on my social media channels:
Mudpie Fridays: Twitter | Instagram | Facebook | Pinterest | LinkedIn
We were given a Code & Go Robot Mouse Activity Set for the purpose of this review all words and opinions are my own.
Linking to #Triedtested