Two weeks ago I took the jump and went self hosted – queue scary music!
Can you believe it I have finally taken the jump and gone self hosted. So I guess the question is how did I find the process? I have decided to write a couple of posts for those of you thinking about doing it. My initial migration which I will cover today and then a follow up post in a few weeks time about how I am dealing with the day to day life of a self hosted site. I am seriously hoping that by that point I will be able to tell you how wonderful it all is…. you see I am still at the nervous stage! I have read some brilliant posts about taking the leap and everyone said how easy it was. And to be fair it was not difficult. Like many others I have chosen TSOhost as they offered a free migration service.
Step One
I literally logged onto their website and selected the plan I required. I have a reasonable amount of data and I am hoping to take my blog to the next level (hence the reason I went self hosted in the first place) so I went of the Pro subscription at £4.99 a month. Then I waited.
Step Two
I didn't have to wait every long and received an automated email from them suggesting I needed to go into my wordpress.com site and change the name servers over. Thankfully I was a little concerned about backing up so I sent them an email just to double check. During this time I was contacted by the support team (who incidentally are brilliant!!) and I got back another saying don't change the name servers just yet… so my advice if you are migrating a wordpress.com site ignore that first email.
Step Three
TSOhost requested all my wordpress.com files form wordpress directly. It is possible for you to do this yourself via the backing up functionality but when you haven't got a clue like me, then waiting for them to follow their process is definitely the best option. No matter how impatient you are! You will then get an email from wordpress with your files which you download and then resend over to TSOhost.
Now this is when it all went a little squiffy for me. I knew the beta site would look different, it wouldn't have my lover banner or pretty sidebar. It should still be in my theme but it will be very much plain vanilla. Thats what I got, but it was more about what I didn't get that was the problem. Whole months of posts were missing, you know what you look at something and take a double take and check your own sanity? Thats exactly what I did. Starting to panic a little I checked the pages and my wonderful new Work With Me page was also missing. Now this wasn't a disaster because the wordpress.com site is still up and running. Anyone searching for me or coming to the site had no idea what was going on in the background. So I knew they weren't lost as such. Working with a big piece of I.T kit in my corporate life I knew things could have glitches too. Can you imagine what would be going through my mind if I had decided to migrate it myself and ended up in this position?
Anyhow I went back to TSOhost and explained and they remigrated the site. Not only that they checked that all posts and comments had come over – thats some 400+ post and 7000+ comments!
Step Four
Once I was happy I then changed the name servers over – which is really easy to do you can find instructions on the wordpress.com website. I notified TSOhost that I had done this and it all went a bit quiet.
Step Five
Having pushed them a couple of times for logins and not received them by email I decided to call. The ones I had received on email were for the old .com website. and I was told to change the hosting file on my MAC laptop. Which indecently I couldn't do as it would only let me duplicate the file. This could be what was causing the problem. The new site appeared to be up and I couldn't get into it. I decided to call and was given the logins right away, which was great albeit a little frustrating as I had been waiting for them all day.
Step Six
Add in all the prettiness, now I cheated and asked my lovely designer Ellie Illustrates to reinstall all the graphics and social media buttons in my sidebar for me. I know it cheating but I just wanted it to look right initially – before I get tempted to play around with it and then probably break it! I am already considering a new theme….
And so we have it, I am now on a wordpress.org site with new logins. My wordpress.com site will sit there redundant so I have set up a redirect on it to the new .org site. TSOhost have process really simple other than getting the logins but a quick phone call rectified that. If you are considering moving, then do it. Theres never a right time, and it should only take three days. Even with my glitch its only taken just over a week. Your old site still remains so people can still continue to enter your competitions, share you posts and click on any links from social media. I'm happy to help so please contact me if you have any questions or if like me you just need a bit of a gentle kick up the bum.
Now the fun begins choosing plugins and getting use to the new layout, plus working my way through my list of must haves… sharing buttons anyone? New post coming on what I did next shortly!!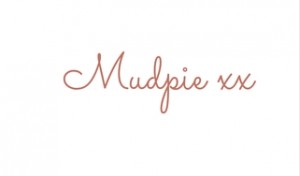 If you've liked this post please follow me on my social media channels:
Mudpie Fridays: Twitter | Instagram | Facebook | Pinterest | LinkedIn
Linking up with #MarvMondays and #BloggerClubUK