Last week I was invited to a wonderful baby boutique in Blackheath Eat Sleep Love for the launch of Joolz Day 2 pushchair. Eat Sleep Love offer a unique shopping experience for 'parents to be'. Parents themselves owners Laura and Andrew offer individual consultation on everything from nursery furniture, car seats and buggies to changing bags and muslins, but by appointment only. Everything you possibly need all under one roof in an inviting clean modern space. Launched in response to their own needs as parents, I wish they had been around four and half years ago. It would have definitely saved a lot of trawling on the internet and various shopping trips when we had Monkey.

Eat Sleep Love was the perfect location to try out the Joolz Day 2 pushchair that comes with over 20 new design features. Designed and built in the Netherlands, I love the companies philosophy Happy Parents = Happy Children. This is one of my personal mantras so I knew I would click with the brand straight away. All their products incorporate 'Positive Design' focusing on making our lives easier as parents (thank you). Yet its the little things which also mean a lot to me as a potential consumer – for example the Joolz Birth Forest where they plant one tree for each sold pushchair!
I am super impressed with some of the new and improved design features, which you can see in action in the below YouTube clip:
Its so easy to manoeuvre – you can easily do it with one hand, massive for me with a 4.5 year old in tow.
The XL sun hood with air trap
It folds in one with the seat facing forward – no more juggling separate parts when its raining outside.
Puncture proof tyres – regular readers will know we do a far amount of walking so we need a buggy that will go off road easily. The Joolz Day 2 also has lockable front wheels for this purpose and to ensure a smooth ride for baby
Its high which means you can pull it up to a table easily without having to bend down
The magnetic clasp is easy to use
Sadly we are past the tiny baby stage now but the fact that there is a see through ventilation in the pram element would have been a real benefit, especially with having a Summer baby.
I like the fact that it will adapt to the changing needs of your family quickly accommodating a second born without need to change chassis. I am also really liking the rain cover which is not made from that clear plastic that sticks to everything and doesn't last ten minutes!
Kipper had a great time sitting in it during the event. In fact I would probably go one step further and say we hogged it for the majority of the time. This is a big deal for us, as generally he goes in his car seat he cries, he goes in his carry cot he cries, he goes in the pram he cries he goes in the pushchair he cries… I guess you are getting my dilemma. My second born, the one thats meant to be laid back? Well he wants to be carried and held up right constantly. Until he was in the Joolz Day 2 that is. Now I don't know if it was the pushchair or the bright lights which enticed him to give away smiles. All I do know is that I would definitely like to give one of these more of a test drive, especially since Kipper was so happy in it!!
The Joolz Day 2 will be available from November. To celebrate the launch I am running a competition to win one of their 100% organic cotton swaddles in off white. Yes they do accessories too and their baby blankets are to die for! To enter please use the Gleam application below and please note the T&Cs below.
Please enter using the link above which will take you to the Gleam application
Competition is open to residents of UK aged 18 or over
There is no cash alternative offered
The winner will be drawn at random from all qualifying entries and will receive a 100% organic cotton swaddle in off white
The competition will close on 27th November 2016 at 11.59pm, the winner will be notified through Twitter
The Winner will be asked to provide an email address and full postal address
If you want to see if I have any other giveaways running then please use this link to GIVEAWAYS
Good Luck! xx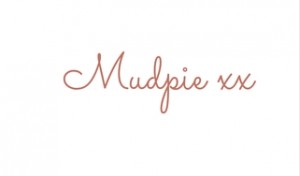 If you've liked this post please follow me on my social media channels:
Mudpie Fridays: Facebook | Facebook | Facebook | Pinterest | LinkedIn
Linking up to #TheBigPinkLink and #TriedTested