We have an Autumn tradition in the Mudpie Friday house which is to visit Slindon Pumpkin Festival. We have been every year since Monkey was born. We have a picture of him at 4 months old sitting in a pumpkin, which is a Slindon Pumpkins, pumpkin! I was secretly hoping to get one for Kipper today, but he's quite a bit bigger than Monkey and even their extra large ones were too small. Each year the display seems to get more elaborate 2015 was a tribute to the 150th anniversary of the Shoreham Lifeboat. This year it was all about the birds and the bees.
Slindon Pumpkins is based at the top of the village along Top Road. It gets busy, but there is on road parking or you can park in the village near the cafe and walk up giving you a chance to take in the quaintness of the village. There is a slight hill and in some places you will need to walk on the road, so for these reasons probably not an ideal walk for the very young or the elderly.
There is a vast range of pumpkins, squash and marrows to choose from, I love that there is always someone on hand to give you advice about the difference varieties and suggestions on cooking. Last year we brought an inedible gourd which was white and round and looked a little like its name sake – Goblin Egg. I was very surprised when we arrived that Monkey has remembered this, it was the first thing he asked… can we buy another one? We asked one of the ladies and although they didn't have any this year she did manage to find some small coloured round ones which did the trick. They really are so friendly and helpful and love kids.  Unlike the cafe we visited! This year I noted that they had a pumpkin cafe which we didn't visit but will be on the list for next year!
One of the other things which really attracts me is that you can buy small versions of most varieties. We brought some last year and Monkey played with them all the way through to Christmas. They are great for sensory play, Autumn bins, craft activities and decorations. Plus as many of them are eating varieties you can just roast them when he gets bored. Some are sold by weight, some are individually priced from 50p, the more ornate ones are £2 each. This year there were also little handmade ceramic badges and magnets at 50p and £1 each which was a nice addition. They are made locally as the Slindon Pottery just a few metres down the road, which is worth stopping at if you are looking for festive ceramics.
All in all you probably only need 15 minutes in the actual courtyard. Taking photos, marvelling at the huge varieties and picking out the ones you want to take home to cook, play with or carve. However it is definitely worth a visit next time you are heading over to Arundel, many families go back year after year.
Things you need to know:
Open daily 10am-4pm, please check their website or call for dates
Address – 4 Top Road, Slindon, Arundel, BN180RP
www.slindonpumpkins.co.uk has photos of the previous years displays and contact details
What activities are you up to this Autumn time to celebrate the changing of the seasons?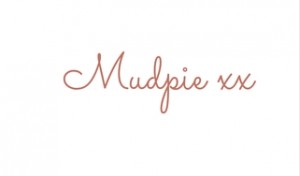 If you've liked this post please follow me on my social media channels:
Mudpie Fridays: Twitter | Instagram | Facebook | Pinterest | LinkedIn