Monkey started school in September. I was prepared for a lot of things, the potential upset and adjustment, the making of new friends for him and me, the continual washing of the school uniform… I wasn't prepared for the homework. Now first of all this is not a dig. I just wasn't expecting it, yes to read books every day I get that we do it anyway. But the other bits, I do wonder how I am going to do it all once I go back to work. Anyway as I struggle to work my way through the best ways to help him I thought I would share with you some basic information about phonics and some useful resources should you ever find yourself in the same position. Please note I am not a teacher, far from it. Also phonics can vary from school to school.
Phonics & Pronunciation:
First of all what happened to the way we learnt letters, queue confused face. The research does show that by using phonics it helps the children to spell out words easier and so read, understand and spell better. Here are some brief definitions which the school has given us
Phoneme – is the smallest unit of sound in a word
Grapheme – is the physical written letter(s) which represent the phoneme
Blending – recognising the letter sounds in a written word such as c-a-r, then merging them in order together to form the word. Believe me as an adult trying to help your little one this can take a but of practice – so this is the process of reading
Segmenting – is identifying the individuals sounds in a spoken word such as c-a-t and then writing the letters down in order – so this is the process of writing
Digraph – are two letters making one sound such as 'ch' or 'th'. You can get consonant digraphs that have two consonants in them or vowel digraphs which have two vowel. Vowels are – A, E, I , O , U.
Trigraph – are three letters making one sound such as 'ing'
This was all news to me and I have an A level in English! Imagine my horror when I sat in a phonics meeting only re realise 'M' wasn't 'M' it was 'mmmmmmmmm'. Its difficult to get it over when writing but hopefully you get the gist of things. So I would suggest your first step is to listen to this brilliant YouTube Video which teaches you how to pronounce the different sounds, there are 44 in total:
Some Online Resources:
I've also put Alpha blocks on series link. Monkey like most 4 year olds like to play with technology so I was also pleased to receive some details of online games he can play.
http://www.letters-and-sounds.com/ I really like this site as it breaks learning down into different phases and has links to resources and games for each.
http://www.starfall.com – An American based site but lots of games, although you need an up to take version of flash to play them
http://www.bbc.co.uk/schools/wordsandpictures/ – this is an old website which is no longer updated. However there are some ideas for games you can play at home which will help to reinforce learning at school. Most of it looks relevant for key Stage 1 & 2 rather than EYFS but its the BBC so always worth looking at.
Things to subscribe to:
http://www.phonicsplay.co.uk – this costs £12 for the year but they also have a number of free resources which while we try to get our heads around some sort of routine on games and learning I think is sufficient for the time being. Some are interactive and some are printable.
http://educaitoncity.com – this costs £29.95 for a year, and they offer a 10 day free trial.
Some other ideas:
Monkey receives a set of letters home once he has been taught it at school. So any games we are playing with him such as i-spy we try to focus around these letters. Monkey is not learning them from A-Z instead they are learning them in a very specific order – so I have been trying to focus on the letters which he uses
We have definitely changed the way we read with Monkey now. If there is a word which comes up in the book which he is currently learning – as they need to learn 53 in this first year alone.Then we will help him to sound the word himself.
Two other things which I am currently doing is compiling a list of apps, as Monkey loves to play on my phone or his tablet just like any 4 year old. And I am trying to compile a specific phonic's Pinterest board with free resources. So watch this space as this is very much the beginning of a journey!
Our little Alphabet Boxes have come in really handy and I am trying to expand on them daily
What resources do you use with your little ones to help with learning phonics? Please let me know in the comments below or add links to any posts you have written.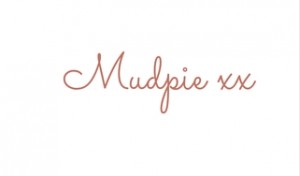 If you've liked this post please follow me on my social media channels:
Mudpie Fridays: Twitter | Instagram | Facebook | Pinterest | LinkedIn
Linking up with #MarvMondays