With the nights drawing in I am starting to look for activities/invitations to play I can lay out for Monkey for when he gets home from school. Recently Baker Ross sent us some Autumn Crafts, which are ideal for after school fun.
Monkey was really taken with the Leaf Sand Art Kit, we have often crafted with sand since we made our own Sand Covered Easter Egg Decorations. He loves it partly because he loves anything that is messy and its quick and instant. Like many boys Monkey's attention span is not brilliant and to be fair we have to be quick with our craft activities now with Kipper wanting to be involved too! We made all five decorations that came in the kit within fifteen minutes.
The kit contains:
Five packets of coloured sand – red, orange, yellow, light green and dark green
Five ribbons
Two tools to remove the sticky paper
Five pre printed self adhesive card shapes, assorted leaf designs
All you need to do is peel off the paper sections in the order which you want to 'colour in' with sand
At four and a half Monkey needed a little help with removing some of the sticky shapes, mainly the more fiddly bits such as the leaf stalks. But he really enjoyed mixing up the colours of the sand.
He was very proud of the outcome, although he wouldn't let me put the ribbons on! The kit retails at £3.49.
We were also sent some stickers, Monkey like most kids loves stickers and these Woodland Foam Stickers ones are perfect for craft projects this time of year. In total there are 25 different designs, which can be grouped together for example into trees, birds, foxes.
We used ours to make some easy number cards to help Monkey with his number recognition. Using some coloured card I grouped the stickers into 'like' groups, putting all the leaves, trees, birds etc together. Monkey chose which stickers he wanted to use for which number.
Once we had made the cards he then played with them matching the numbers to the correct number of stickers. We still have plenty left over for other craft projects. I particularly liked these stickers as they have a good amount of detail on them and they are really bright and colourful. A pack of 100 retails at £2.99. You can see the full range of the Baker Ross Autumn Crafts on their website.
What Autumn crafts have you been up to this half term?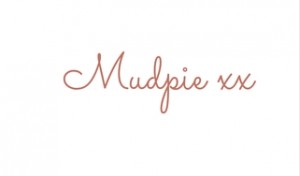 If you've liked this post please follow me on my social media channels:
Mudpie Fridays: Twitter | Instagram | Facebook | Pinterest | LinkedIn
Linking up to #TriedTested