As many of you know I went self hosted just over a week ago, initially I was going to leave it a month before sharing my experiences. However its been a bit of a rollercoaster of learning so I thought I would share it now incase you are considering doing the same thing….
On the day it went live I got my logins by calling TSOhost, for some reason they hadn't been sent through. I needed to get a post up because of a deadline so I didn't really do much with my shiny new site initially. I was more concerned about getting content out there, I hadn't published for over a week, normally I post daily so I was really struggling. Although in the same way finding it refreshing!
Once I had time to think about it this is what I did and some of the issues I had…
Back Up & Spam – the first thing I did was activate a back up and spam plugins. However this is really only a temporary solution
Broken Links – the lovely Laura over at Dear Bear Beany had given me a list of the basic plugins I needed. Next week I will be sharing with you the ones I have downloaded to date but if you need them before then, please contact me. One of them was Broken Link Checker. I wasn't expecting many as I had used a link checker every now and again. However the first email it sent me I had over 450! What? Turned out that the links had pulled through differently in the new site, the address no longer had a date. Which meant that all my internal links between posts were showing broken. Panic. Thankfully I asked the question in UK Parent Bloggers (join if you haven't already the group is amazing) and Mama Geek suggested changing the permalink and it fixed the problem.
Sidebar – the lovely Helen over at Ellie Illustrates had already loaded up my header, category graphics and follow buttons into my side bar. However I needed to add in some of the other functionality I had previously such as a search function, bio, recent posts, some buttons and of course my Tots100 badge. To be honest that was straight forward. Although I was quite surprised the widgets available under wordpress.com were not there under wordpress.org and I had to download some plugins to get what I had previously. The ones I specifically downloaded for the sidebar are – Image Widget and Social Media Followers Counter.
Jet Pack – now this was a plugin I was looking forward to having but it took me two days to get the damn thing to work. It kept coming up that it was connecting but it wasn't. So if this happens to you it could be that you logins to the old wordpress.com site are not working due to the migration. Well at least this was my experience. Once I had sorted that bit out Jet Pack connected to the new site fine.
Sharing Buttons – these were also high on my to do list. After looking at some of the different plugins available for sharing buttons I opted for SUMO. I had no idea of all the different things that it did. I am yet to get my head round it all, but I wanted to get a sign up to my newsletter banner so I added this in too along with the pinnable image app.
Republish – I recently attended the baby show again and wanted to re-publicise the Red Cross Session I attended. I tried a republish tool called Republish Old Posts. It worked fine. However for some reason it also decided to republish my first (ever) three posts over three days. I am guessing somewhere theres a box to tick, but I hadn't seen it. Now lets face it those first three posts are a little embarrassing. I keep meaning to review them and haven't quite got round to it so I was horrified!! I still have the plugin but I have deactivated it until I need it again. As for those old posts… well they are on the to do list.
What with the Jet Pack not working, the publishing of old posts and the broken links I wondered if I have done the right thing! Ultimately I know I have, but there have been some kinks which I wasn't expecting. I am so glad I have did it while on maternity leave and not while I am trying to juggle work as well. To top the whole experience off TSOhost had issues with one of their servers, the one I am attached to. I was happily writing a post only to find that it wouldn't save, when I checked the site an error message came up. What? This is new! I dutifully raised the ticket, after half an hour of no response. Yes I am impatient. I called and they were really helpful and did something in the background and the site was back up and running. I don't check my site constantly as a lot of my posts publish throughout the week so it does make me wonder if it will go down and I won't notice it?
So as you can see its been a busy week or so, yet I am for some reason a lot more productive than I have ever been, publishing every day and actually publishing two posts on three of those days. I am loving the copy plugin for the Blogger Club UK Linky and the #RememberingTheseDays community posts and of course my Editorial Calendar. All of these are teething issues which I have found my way round with a lot of help from dear blogging buddies.
The next things to tackle on my list in the coming week(s) are:
I still can't get google analytics to recognise the site so I need to try and resolve this
Whats all this meta stuff – this never appeared in my sidebar previously so I need to look into whether it should be on view/hidden or moved
Sort out the email list and newsletter, since I am getting sign ups!! Yay
Investigate SUMO more and see if am using its full functionality
Back up/security – I am not satirised that a plugin is enough, so I want to get my site double checked
Research some more plugins – naturally I have the bug and although I knew I was missing something under .com I had no idea how much….
So there we have it, I am sure if you are not technically incompetent like me that the move to self hosted really is simple. And to be honest none of these problems have been insurmountable… but for all you out there at the moment that are considering it I thought I would share my experiences.
I would love to hear how you found the move in the comments below.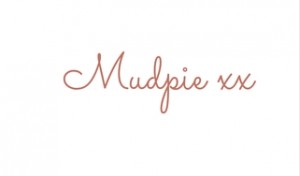 If you've liked this post please follow me on my social media channels:
Mudpie Fridays: Twitter | Instagram | Facebook | Pinterest | LinkedIn