You may remember that back in May I visited a local Hotter Store as a mummy treat after just giving birth to Kipper. It seems like a life time ago now! I was lucky enough to be asked along to the Guildford store to see their AW 2016 range. Now up until I visited in May, Hotter was not my first point of call for shoes. If I am totally honest it was not a shop I had even stepped foot in (excuse the pun). But in My my opinions changed and I was interested to see if they had any styles for me to fall in love with this time round, so I guess the big question is did I manage to leave with just one pair this time?
….Of course not!! I may have been had a new bag come into my possession as well! So why I am I so in love with Hotter shoes?
Well first of all they do half sizes, as my shoe size is 4.5 inevitably I am either trying to squeeze my feet into a size 4 or buy insoles for a size 5 neither of which is satisfactory. Secondly they genuinely are comfortable, just what I need when I am running around after a 4 year old, pushing a buggy or racing from one business meeting to another. Yes I am one of those who secretly wear flats across London Bridge and only put on my heels when I am outside a clients office.
The comfort is all down to the special cushioning and padding technology used, along with light and flexible soles. The staff are so friendly and really bend over backwards to help which I think is really important when you are making a purchase. At 37 years old I expect a certain level of help/customer service, after all I don't go shopping every day and have had some rather disappointing experiences elsewhere. As ever the issue is more about which style to review, there must have been five or six pairs that caught my eye all from their new range. They really do have something for everyone, including wide and slim fitting options in shoes and boots. I opted for the Divine Boots in Dark Brown. Although they also have a black option which I am seriously tempted with.
A sweet little ankle boot with zips either side, a glorious lining and an on trend snake print on the back. So did they live up to my expectations? Of course they did, I wore them all around the Baby Show last week and my feet did not ache one bit, not bad considering they have a 65mm sole and we were on our feet from 10am to 4pm.
So I am completely sold on this wonderful brand, I can totally see why they are the UK's largest shoe manufacturer and now have over 76 stores nationwide. If you would like to try them out for yourselves, the fabulous people at Hotter have given me a discount code for £10 off plus FREE delivery is for first orders only*. The code is PQBTPD and you can view the full range on their website – www.hotter.com – go on treat yourself to something special this Autumn time.
Have you visited a Hotter store recently? If not I would highly recommend it!!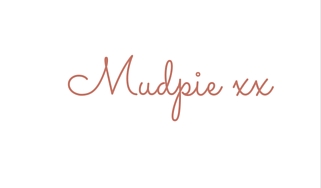 *You are entitled to £10 off the total order value of any full priced items in the Hotter range (excluding shoe care products) plus FREE delivery. This offer cannot be used in conjunction with any other promotional offer or on Sale or Factory Clearance items and gift vouchers. Expires 29/1/17
I was given the chance to choose a pair of shoes from the Autumn/Winter collection for the purpose of this review. All words and opinions are my own.