googlef521dc89b6ab39ee-5
Ask me five years ago what the brand Brio produced I would have probably muttered 'wooden trains and tracks'. Of course wooden railways are synonymous with the brand name, but since having Monkey I now realise they produce so many other quality toys. One of which we have been lucky enough to be asked to review. The Brio Farm Tractor Set which retails at £19.99. We are great fans of everything Brio in our house so how did we get on?
Aimed at the 18 month + market I did wonder if Monkey would be too old and Kipper would be too young. However both of them enjoyed playing with the lovely red, white and wooden toy. In the set you get the tractor itself, a trailer, a wooden farmer and horse. I was surprised that the tractor and trailer are not actually wood, yet its still tactile and not tacky or plastic looking.
Monkey enjoyed driving it around the kitchen floor making little noises. It rolls very smoothly and easily, it would be ideal for a younger child to drive around. Both the farmer and the horse came out of the vehicle and he acted out a little farm scene. I love the vibrant red colour and the big white wheels. Its a little retro to look at and feels tactile despite being made out of a combination of plastic and wood.
The pieces are chunky and so ideal for little hands, with this in mind I decided to let Kipper have a play with it as well. He was fascinated. Yes it ended up in his mouth like all toys do at the moment, but he enjoyed the movement element. Rolling it off the kitchen table as he sat in his high chair, he got quite excited by it, his little hands and arms shaking trying to grab at it. It was very cute and lovely to watch.
Things we love:
Well known established brand
The attention to detail in the painting of the horse and farmer
Its movement is smooth and easy to manipulate
Its hard wearing – its been thrown off of the high chair now a lot and yet it still as good as new
It chunky and ideal for younger hands and there are no little fiddly bits or items that may fall off and pose as a choking hazard
Ascetically pleasing
Helps to develop imaginative play
I would definitely recommend this toy like all other Brio toys the quality is second to none and I can see hours of enjoyment with this durable toy. They have a Farm Train in the range which we will definitely be checking out for a potential Christmas present.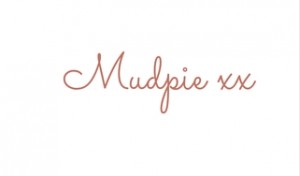 If you've liked this post please follow me on my social media channels:
Mudpie Fridays: Twitter | Instagram | Facebook | Pinterest | LinkedIn
We were given a Brio Tractor Farm Set for the purpose of this review all opinions are my own.
Linking up with #TriedTested