Here at Mudpie Fridays we always enjoy a good day out visiting gardens or similar. In fact the day before I went into hospital to have Kipper we were walking around Wakehurst Place, the sister garden to Kew. During half term we were invited to Kew Gardens for a Muckboot Event. While we were there we decided to have a look around, there really is so much to see its not possible to do it all in one afternoon, so we decided to focus on the Kids Activities. After all it was Monkey's first half term so really should have been all about him!
Explorer Land Train Monkey really enjoyed the land train, although there is a significant lack of photos since I was holding Kipper all the way round! The complete circuit takes about 35 minutes, and they will take buggies collapsed at the front. The commentary all the way round gives you information about the main points of interest and so is a great starting point if you haven't visited before. You can also hop on and hop off (not so easy with a baby!) at various points around the gardens which is great if you have tired little legs! It runs daily hourly from 11am – 3pm this time of year.  There is an additional charge which is £5 for adults and £2 for children, tickets can be brought at the gate or online. I was amazed by the  number of flowers still in full bloom:
The Hive – reasonably new to Kew originally designed for the Milan Expo its really striking and not something which you would expect to see. Monkey was drawn to it right away running up the slope to see in inside. It was definitely drawing the crowds made from aluminium and with LED lights which respond to the sound track. Kipper loved it as well laughing as we wlked in (I took the buggy in as it wasn't that busy) and not really wanting to leave!
These multi-sensory elements of the Hive are in fact responding to the real-time activity of bees in a beehive behind the scenes at Kew. The sound and light intensity within the space changes as the energy levels in the real beehive surge, giving visitors an insight into life inside a bee colony
Kew Gardens
Underneath the Hive you can experience what it is like to communicate with bees by placing a stick into a long metal tube and holding the other end in your mouth. This means the vibrations pass through the bones in your head rather than your ear drum. Monkey thought it was great, I also gave it a go and it reminded me of listening to the waves in a sea shell!
Treetop Walkway – although there is a lift which can take you up to the top of the 18m high walkway Kipper decided he needed a feed so we decided to let Monkey and Nannie explore alone.
He went up with strict instructions to get some photos. ( I loose my camera to Monkey on a regular basis now)… The one  above is from  the Kew website so it will give you an idea to how successful he was! The walkway is 200m and Monkey had fun running along it, anything high up is always an attraction. There are bronze sculptures at intervals around the walk to add interest.
Play Area – we stopped for something to eat and sat outside while Monkey played on the climbing frames and slides. Inside there is Climbers and Creepers which he had a peek at. There is also a natural play area including a log trail which we didn't have time to find but will be on our list next time we return.
Collecting – although we could talk about the Glass Houses or the Pagoda which are also star attractions. Monkey like many children was much more interested in collecting chestnuts, although it could have been sticks, leaves, conkers, acorns, stones depending on what takes his fancy. I love his passion, once he sets his mind on something then it is very difficult to persuade him!
There is of course a lot more you can get up to, we will definitely be returning for Christmas and in the Springtime.
Things you need to know:
The garden is open 10am-4.15pm this time of year, and to 5.30pm in the Spring,  open all year apart from Christmas Eve and Christmas Day.
Entrance is free for Friends of Kew if not adults cost £10 (£8 online) with gift aid, a child £3.50 (£2.50 online)
Address – Royal Botanic Gardens, Kew. 47 Kew Green. Surrey. TW9 3AB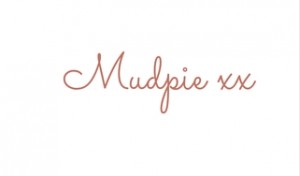 If you've liked this post please follow me on my social media channels:
Mudpie Fridays: Twitter | Instagram | Facebook | Pinterest | LinkedIn