The Best Mango Chutney Recipe Ever – It is getting to that time of year again when I start thinking about what the boys are going to give their grandparents for Christmas. Since Monkey was born we try to make sure its something personal, last year we made hampers which included things we had made. Such as jam and Christmas decorations.
This year I am hoping to do the same and we will be including Mango Chutney. Monkey and made our first batch the other day. This is an old recipe which I have added to over the years.
The Method – The Best Mango Chutney Recipe Ever
The Best Mango Chutney Recipe Ever!
Recipe type:
Chutneys, Jams & Preserves
Prep time:
Cook time:
Total time:
https://mudpiefridays.com/wp-content/uploads/2016/11/IMG_5698.jpg
Ingredients
8 mangoes, peeled, stoned and cut into small pieces around 1 cm square
6cm fresh root ginger - grated
6 cloves of garlic crushed
1kg caster sugar
2 teaspoons of table salt
4 cardamon pods
2 teaspoons of mustard seed, we used a mixture of brown and black
2 cinnamon sticks
10 whole cloves
500ml of malt vinegar
10 black peppercorns
optional chilli flakes or dried chilli
Instructions
Add the diced mango, grated ginger, crushed garlic into a large pan and stir to combine
Mix in the sugar and season with the salt and spices. You can also add the dried chilli flakes at this point. Leave to seep over night
Next day mix in the vinegar place on a medium heat, stirring occasionally until it starts to thicken. This can take some time, we have been known to cook for two hours and add corn flour in the end!
We used 0.25 lt Kilner Jars to store our efforts, they are available on Amazon.* What have you planned for Christmas presents this year? If you are making your own I would love to hear about them in the comments below.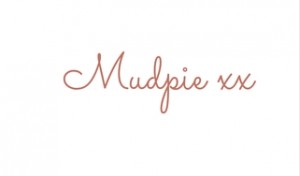 If you've liked this post please follow me on my social media channels:
Mudpie Fridays: Twitter | Instagram | Facebook | Pinterest | LinkedIn