So I've had a bit of an epiphany here at Mudpie Fridays. For those of you who are regular readers you may have guessed this when I went Self Hosted and also wrote about what I did next. Mudpie Fridays is just over 18 months old and I have decided that my blog is more than a hobby. Although I'm still yet to monetise it in any way, but it's something I want to sort out quickly.
Which brings me onto this post, I have decided to do a monthly recap of what I have achieved. I'm hoping this will help me to focus and also make me accountable for the things on my to do list which seem to get ignored week after week! There just never seems to be enough hours in the day. I am also hoping it may help others going through the same sort of thing.
My quarterly overall objective – I've three months until I go back to work full time and the blog will become an evening activity again. So while I still have a nap time I would like to get all my social media and blogging 'processes' in place so it effectively runs itself during the week. I'm sure I spend an awful lot of time thinking about all the things I need to do and not actually doing them. The processes will help – hopefully!!
Wow October has been a busy month as well as going self hosted heres what I have got up to:
Blogmin– It's seen me re-write my Work With Me Page, which was in much need of some love! The rest has been about setting up going self hosted and that entails. I am still researching plugins so expect a post on these soon as well!
Brand Collaborations & Events – I've had some great brand collaborations come to fruition this month, some I really have to pinch myself with they included Kids Parcel, Baker Ross, Wicked Uncle, Hasbro and their Furby launch, Learning Resources, Bostik and JORD. I know compared to many bloggers out there that this is not the longest list in the world but each month for me I am amazed by how many lovely people I have the fortune of working with for the blog.
I also taken the opportunity while on maternity leave to attend some fun events – The Baby Show, Lunch of Joolz Day 2, Hotter shopping night in Guildford  and a Muckboots event at Kew Gardens. I'm so lucky to have some amazing Christmas events lined up for this coming month too. Definitely trying to make the most of the opportunities before having to return to work!
Social Media – I don't know about you but I feel as though I take two steps forward and three back with social media! I had figures in my head for number of followers which I wanted to achieve by the end of the year which surprisingly.  I am on track for. I will be formalising these next year but for now, social media for me is all about automation.This month I have started to use Grum and its changed the way I work with Instagram. Laura and I are amazed by how well our instagram hashtag #RememberingTheseDays is doing we are now at 8,500 tags in 17 short weeks. I have also spent some time considering different Twitter platforms and tried out Social Omph. However for me I work better with Hootsuite so now I have made the decision to stick with them its all systems go to get my spreadsheets set up. After all Twitter is my biggest social media platform – I am about 300 followers off of 10,000 which means I really should be looking to leverage it more. For someone who didn't actually promote their posts via twitter at the beginning of the month I am not doing too bad. I will be sharing what I have been doing in the coming weeks once I know if it is making a difference to traffic or not!
Courses & Reads – none!! I had all good intentions but I have been rubbish this month, I have four books to read, 2 email courses and half dozen e-courses on my to list. Hopefully  I will be able to impart some knowledge by this time next month!
November Action Points
So many Christmas posts in my head I need to get them down on paper
Revamp my old Christmas posts – add a pdf to some of them
Plan, plan, plan  – I have a plan in my head which I started to write down and need to finish and then generate my to do list off of. So that on the off chance I get a few minutes I can always be productive!
Shaw Academy digital marketing course(s) – I am half way through and need to finish before the deadline
Set up a proper newsletter ..
Finish off my Twitter spreadsheets for promotion
Continue my focus on IG growth, I may have purchased a very well know course on this… and join in Instagram instants wherever possible
Read, read, read – I have posts pined, books to read and strategies to formalise
Oh and to top it all off still continue to post daily! Hopefully because of all the planning my next month review will include some more concrete to do items!
So what do you think? Is there something I am missing, I want my fellow bloggers to get some use from this post, rather than it being a 'hey look at me'. Let me know if you want me to include anything else in the comments below.
Happy Blogging xx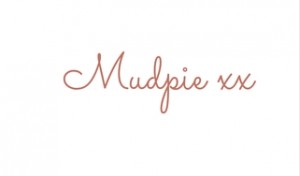 If you've liked this post please follow me on my social media channels:
Mudpie Fridays: Twitter | Instagram | Facebook | Pinterest | LinkedIn