I would like to say that Monkey's behaviour has got better since starting school! It has not! In fact it has got considerably worse at home. We were informed at his first parents evening that he's well behaved at school. As great as this is, we don't want to spend what little time we do get with him frustrated by his inability to do as he is told. Now I have tried all manner of things to get him to behave, by far our most successful to date is the naughty step. However this is normally followed by tears and an argument and doesn't resemble anything like Supper Nanny's way of doing things. All this leads to me feeling like we are failing at being parents! … And then its Monday again and the whole cycle starts over…
It appears we are not alone, so when I was contacted by the Reward Box to see if we would like to review their award winning solution I said yes, but I wasn't expecting miracles. After all I thought I had tried everything and just resolved myself to having a strong willed chid who will eventually grow out of it. Well we have been using the box now for just under a month and we all love it. The little stars seem to do the trick. I am not entirely certain why maybe its because he has brought into this system more? After all the pirate chest is his, he personalised and decorated it in the way he wanted.
He couldn't wait to put the first star in for 'listening' and kept wanting to get it out to look at it. We have fallen into a routine that just before bedtime if he has been good and 'listened' then he can put a star into his chest. I find that this means that he behaviour stays good all the way through the day, regardless of how tired he is when he comes home from school.
As we have promised a trip to the toy shop once all twenty stars are in the box I only want to give out one a day. We have also made it very clear that they can come out as well as go into the box! For once he seems to care about the stars coming out and a gentle reminder is enough for him to consider his actions. For a child that has a smart comment for everything which normally ends in a 'I don't care' this is sooooo refreshing. The bonus being there is no argument at the end of it either. We have had tears when a star had to be removed but once was enough for him, by reminding him how he felt when this happened, he normally grins and runs off or changes the subject or does as he is asked.
The website is full of helpful tips on how to use the Reward Box for different age groups. One of their suggestions which we have been using is to count the stars in the box each night. I am sure this is helping reinforce the message of a reward for doing as you are told and 'listening' to us. If you hadn't already guessed just like may 4.5 year olds other listening is not exactly one of his strong points. I also like that his helps him to learn his numbers too.
Although almost a month in is still early days and we don't have enough stars yet to take our trip to the toy shop I don't think it will be long. I am so impressed with this system and regret not having found it earlier ourselves as it would have saved a lot of shouting and guilt on our behalf as parents.
Heres some things you need to know:
We opted for the pirate box but there is a also a fairy box available, each RRP at £40 although at the time of writing the price has been reduced to £35 each for Christmas
They are beautifully crafted and look great in any bedroom or playroom, we have ours in the kitchen mostly although it has been known to go to bed with him!
You can buy additional items such as the personalisation kit for £5 and extra stars for £10
The stickers are easy to remove from the backing ideal for little hands and there is a also a wide range of letters with duplicates
The boxes can be used with children from the age of eighteen months onwards their great website will help you with ideas and suggestions of rewards.
There is also special downloads available which are 'Promise Vouchers' so when Monkey does get all the stars in his box we can replace them with a voucher over night.
You can buy the box direct from the Reward Box website or selected independent retailers.
Things we love:
I love the look of it, the fact it can be personalised and this helps Monkey to buy into the process
That you can buy additional stars should some get lost or as he gets older I want to increase the number of stars before a reward or promise is given
The age range, I can see how this would work for little ones too
Its reusable, no more searching for new sticker charts or stickers, which envitably I would end up forgetting to do and so there was always a lack of consistency.
The website is a great reference for ideas and suggestions. They have a number of ideas about how you can use the box for things other than rewards – such as posting worries/letters to the Tooth Fairy or Father Christmas.
So I stand corrected there is an easier way! The lovely people at The Reward Box have agreed to give one lucky winner the chance at trying it out for themselves. To win either a pirate or fairy themed Reward Box with personalisation please enter using the Gleam application below and note the T&Cs
Please enter using the link above which will take you to the Gleam application
Competition is open to residents of UK aged 18 or over
There is no cash alternative offered
The winner will be drawn at random from all qualifying entries and will receive their choice of a pirate or fairy themed reward box
The competition will close on 15th December 2016 at 11.59pm, the winner will be notified through Twitter
The Winner will be asked to provide an email address and full postal address
I have some other toy based giveaways running at the moment so please check them out by searching for giveaway in the search box above. Good Luck!!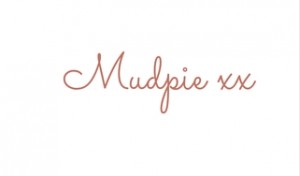 If you've liked this post please follow me on my social media channels:
Mudpie Fridays: Twitter | Instagram | Facebook | Pinterest | LinkedIn
We were given a pirate reward box for the purpose of this review all words and opinions are my own.
We were given a pirate reward box for the purpose of this review all words and opinions are my own.
Linking up to #TriedTested