On Saturday I headed into London to meet up with 300 other bloggers for the annual BlogFest conference. In previous years I have attended Britmums and BlogonWin both of which I really enjoyed. However with Kippers arrival I wasn't brave enough to attend any of the Summer conferences with a small baby in tow. Hats off to all the lovely mums of new babies I met on Saturday!! Kipper is now 6 months old and it was the perfect excuse to leave him, for the first time so a test for both of us. I know there have been a number of posts already but below are my bullet point learns from each session I attended.
The conference was busy, busy, busy with sessions running on from one to another and when there was a break a number of sponsors to get around. I met some lovely bloggers too many to list here but thank you to Hattie from Coffee & Bubbles and Nicole from The Mum Reviews for meeting me at the bottom of the escalator and making it a little easier to walk into a super crowded room. And to Jules from Pondering Parenthood my expressing buddy!!
It would be wrong of me to write this list of things I learnt, without acknowledging the controversial first session around women in media. I don't think hope that it was not designed to alienate the fab dad bloggers in the auditorium but I fear it did just that. During the day I work in a male dominated industry but I am not discriminated against at all, although the majority of the people in that room were women, I would have hoped we could afford the dad's the same respect.
So what did I learn? I attended three sessions on the day:
From Pitch to Publication Day
You need an agent and a publicist – who should work together
No one is going to publish content that is freely available online so if you are thinking about your blog you will need to have new content to share
The association of authors & agents website is a good place to start when looking for an agent
When pitching to an agent a good covering letter will include reasons why you have chosen them in particular i.e. don't make it generic
You can also look for agents in the acknowledgements of books similar to yours
Research similar non-fiction books for ideas on format and layout
Bloggers have a head start as we are already writing and for non fiction books we already have some credibility or an established platform.
For non fiction books could write 10,000 words and then pitch at an agent. For fiction writers you really need to have written the book before pitching
Work on a book proposal to sell yourself and the book ahead of time
Make sure your agent rings the publicist when looking for a publisher rather than just send an email over. A phone call means they are taking it more seriously.
From Blog to Business: Building a Brand
A blog can be a stepping stone to starting a new business idea
Does advertising on the blog change its perception in the eye of the reader – this is something I need to consider when I look at monetising Mudpie Fridays
Engagement is key, not just review after review, mix posts up
Think about how the blog/brand will evolve as the babies grow up? Need to consider the niche you are positioning yourself in
Build a blogger network to support the launch/ your tribe – of a potential new business
Smaller brands are looking for something more personal,  a story over a straight review, their motivations are likely to be different to big brands. Also any product comes straight off their bottom line – be sensitive to this. They are more likely to appreciate comments and sharing on their social media channels
 When building a business look for opportunities for value swapping – i.e. I'll share yours if you share mine. This should ensure you get access to a different audience as well.
Engagement on social media will grow following organically
Remember above all it needs to be useful – whoever the client – what can I do to make your life better?
Struggling with time management – write a list and work through one thing each week (esp if you have a full time job and a blog as well).
Digital Strategy for Bloggers
SEO basics – keywords in headers, throughout and name all images (alt tag)
Don't keyword stuff
Consider relevant external links. Google is all about creating a good user experience for the end client
You can use longtail keyword – whole sentences instead of single words where is harder to rank higher up the search engines
Ensure you are linking your own older posts in your new post
Identify your most read posts and look at re-pinning/promoting these
Can't beat producing quality content, what questions are you being asked and bare this in mind when formulating posts
Don't do all social media platforms, choose the two that come naturally to you and work on those first. To make a channel work you should be looking to put in 5 hours a week to that channel alone
Do not share social media pictures across all channels – i.e. what you post on IG should be different to a FB post or tweet. Need to tailor the comms to the social media platform
Really should be looking at a 5 year timeframe
Some of this I already knew, some was new. As someone who has been blogging for eighteen months I still have lots to learn and I am always looking for ways to grow my traffic. I will definitely be attending a conference next year I am just not sure which one!
Did you go to BlogFest? If so what was your take away?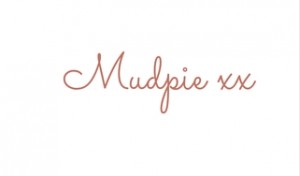 If you've liked this post please follow me on my social media channels:
Mudpie Fridays: Twitter | Instagram | Facebook | Pinterest | LinkedIn