We have now been weaning for coming up three weeks and I am not sure if we are really getting anywhere. Perhaps because I wanted to go with my gut instinct and haven't actually done any reading… and I also thought it would come flooding back to me. Guess what? It hasn't quite the opposite if anything I am a little terrified by it!
Heres how we are getting on:
I am still predominately only giving Kipper vegetables and he always gets them first even if I am going to give fruit as a second course. Because of my desire to give only vegetables I have been very selective on the ready made pouches choosing Piccolo and Babease.
Fitting in breakfast has been a bit hit and miss although we are now getting into more of a routine. Now having breakfast at 9.30am after the school run. Breakfast is still natural yogurt or Yeo Valley (no added sugar) baby fromarge frais, which are the only ones I can find without added sugar. This fact baffles me as I am sure there were several varieties to choose from when I had Monkey.
We are still breastfeeding first and topping up with food at breakfast and dinner time. Lunch I try to give food only. So meal times generally look something like this:

5.30am – feed in bed both sides
9.30am – morning feed one side /whole pot of Yeo Valley baby yogurt and fruit puree 50g or so – water offered
12.30/1pm – lunch vegetable pouch (or similar) 100g and then fruit 100g – water offered
4.30pm – afternoon feed one side / mainly vegetables there has been a little bit of meat given depending on what we are eating 50-100g – water offered
7pm – feed both sides – now this can last up to an hour and he sometimes sneaks one in late around 9pm depending on how he's feeling!! He has a terrible habit of using me to settle himself which is partly to do with it.
11pm – bottle of formula
There are sometimes small feeds late morning/early afternoon which essentially will become his snack times. Generally I am lead by him at a hefty almost 20lb and on the 91st percentile I have the luxury of not worrying about how much he gets day to day which does make life a lot easier. If there are meal times when he doesn't want food then we just revert to breast milk although this hasn't happened much since the first week.
He gets excited when he goes into his high chair now, knowing that food is coming and he tries to take the spoon out of my hand. He's more than capable of getting it into his mouth, whether the food would stay on it is a different matter!
He can hold his own beaker (no valve so free flow) and drink himself, although it will end up on the floor.
Some foods he has loved this week:
I've tried some rice wafters which he's keen on because he can feed himself
We did try pear slices which he also got really excited about but then promptly began to choke so I am staying well away from finger food for the time being, its just not worth the stress
He had a little bit of home made shepards pie and sprouting broccoli with green beans the other night and loved it. This was his first taste of meat so I gave him predominately the potato top He sucked on the green beans and broccoli but is a long way from chewing yet.
Kipper does appear to prefer food which has more texture, I think some of the purees maybe a little too smooth for him
Things he's not too keen on:
Other than egg we still havent found anything he's not sure on – he even tried some of my celeriac soup at lunchtime and really enjoyed it.
Lessons:
The amount he wants to eat will vary between days and meal times, to keep him comfortable at night I try to give him his main meal at lunchtime.
We've gone up a nappy size!
New Product:
To help minimise some of the mess we have also been trying out a new product by Tidy Tot which is an all in one bib and tray kit.
The bib attaches to the tray so that food can not fall down into Kipper's lap or onto the floor. There are suction pads underneath the tray so that it can attach to the high chair. If you have a highchair without a try like us then it will stick itself to the table instead. It definitely means that Kipper has the option to explore more things without all the mess. Although we are not yet at the finger foods it does go all the way up to 2 years old so we will get plenty of use of out it. Plus you can use it for sensory play, which is probably my favourite thing when it comes to playtime … I can imagine piles of rainbow colour spaghetti and edible finger paints now!
Things we love:
Easy to wipe down it will also go into he washing machine. No more 20 minute tidying up after meal times
It folds down small for storage, full instructions are included on how to to fold it down
The fact its bright is great, but there is also some science behind it – the colour will contrast with baby's first foods so helping to support had-eye coordination.
Its universal fitting, meaning it will fit with all high chairs and booster seats
Its been tested at every stage by mums and refined when needed so its not surprising it has won many an award and good review.
Without doubt it makes my life easier an essential weaning product, if only I had found this four years ago! Fancy trying it out for yourself? The lovely people at Tidy Tot have given me one to giveaway to my readers, for you chance to win please enter via the Gleam application below. Please also note the T&Cs:
Enter Competition

Competition is open to residents of UK aged 18 or over
There is no cash alternative offered
The winner will be drawn at random from all qualifying entries and will receive a Tidy Tot all in one bib and tray kit
The competition will close on 17th December 2016 at 11.59pm, the winner will be notified through Twitter
The Winner will be asked to provide an email address and full postal address
Coming next week: Hubby reminded me with Monkey I wrote lists and lists of new tastes and his reaction to them all. I am now feeling guilty about not doing something similar with Kipper so 1'm thinking of writing up a list of new tastes to make sure we have captured them all. Good luck with with competition.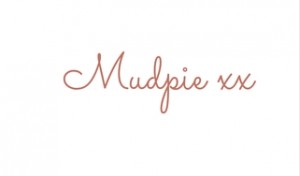 If you've liked this post please follow me on my social media channels:
Mudpie Fridays: Twitter | Instagram | Facebook | Pinterest | LinkedIn
We were given a Tidy Tot all in one bib & tray for the purpose of this review all words and opinions are my own.
Linked to #TriedTested