Baby's First Sensory Tubes and Discovery Bottles. If you are a regular reader then you will know that I am a fan of sensory play and discovery bottles, I even have a Pinterest board dedicated to them. [Link at the bottom of this post]. I use to make my own for Monkey all the time such as these Rainbow Sensory Bottles. With Kipper now slowly starting to sit for very short periods of time unaided it will not be long until he has his first treasure basket. But first I wanted to put together some baby's first sensory tubes for him, and thats when I cam across Learning Resources Primary Science Sensory Tubes. They reminded me of something similar I had seen in our own local sensory rooms and so I ordered them straight away, while I was still pregnant! And have been waiting to use them ever since.
I wanted to make sure that the things I put into baby's first sensory tubes would not make them too heavy for Kipper to hold. So I opted to use:
Feathers
Matchsticks and uncooked rice (half full)
Water with sequins and jewels (third full)
Jingle Bells (two thirds full)
To keep the one with water light enough I only filled the tube about a third of the way with the water. If you are wanting sound tubes then you need to leave enough space to let the contents move around to create the sound. You will get a very different sound if you only put a couple of a thing in compared to filling it half way. I will put anything in them that I think Kipper may find interesting but is too small to be given directly because of his mouthing. If you are putting small parts in them, then please do not leave your baby unattended due to choking hazards.
Kipper was very interested in them. He particularly liked the water one and it being rolled on the floor towards him. I can see why, as the sequins glinted in the light. He could hold a tube with both hands, although he did try to eat it on numerous occasions! But this is good as its how they learn at this age.
I much prefer the Sensory Tubes to plastic bottles as the come with sealable lids. Which means you can put liquid in them without risk of leaks. Rather than using hot glue on bottles to try and accomplish the same thing. I also really like the fact that they don't have a neck and are the same thickness all the way down meaning that Kipper can see the contents more clearly. Even if you opt to use plastic bottles there is still a lot of play to be gained with putting your own discovery bottles together.
Additional contents ideas:
Remember to keep them light if you are using them with a young baby so that they can hold them.
Water beads
Oil and water
Rubber Balls
Food colouring, glitter, glycerine and water – Rainbow Sensory Bottles
Pom-poms
Uncooked rice, small pasta or unpopped corn with hidden objects like coins, mini mirrors
Dry beans, mini stones or shells
Water with washing up liquid or bubble bath
Sand
Ribbons
Marbles and hair gel
Water and broken glow sticks
Items of a specific colour, i.e. all red, yellow, green, blue, back and white
Glow sticks
Buttons
Natural materials such as pine cones etc
There are more ideas for older children on my Pinterest board: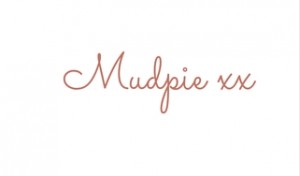 If you've liked this post please follow me on my social media channels:
Mudpie Fridays: Twitter | Instagram | Facebook | Pinterest | LinkedIn
I was not compensated for this post. I brought the Sensory Tubes and I loved them so much, I thought I would share them with you. All words and opinions are my own.
Linked to #TwinklyTuesday