As there is only two months calendar wise between Monkey and Kipper we have been lucky enough to reuse most of Monkey's clothes. However this has meant that when I have looked for new clothes for Kipper I want something completely different and unique. Fitting this remit entirely is RockaBye Originals and when Emma got in contact offering us the chance to review on of their Bling range I of course said yes!
I really like their ethos:
FOR KIDS ABOUT TO ROCK, WE SALUTE YOU.
EVERY GORGEOUS, MAD ONE OF YOU IS A TOTAL ORIGINAL.
YOU HAVE THE RIGHT TO WEAR FUNKY FASHION AND GREAT STYLE.
DEMAND COOL. EMBRACE DIFFERENT. STAY ORIGINAL.
RockaBye Originals website.
Using only 100% cotton they are a perfect 'unique' solution for parents that want to dress their little ones in something different. Especially as each piece of their Bling Range is limited edition with only 1000 pieces made of each. With the festive season almost upon us and Kipper's first every New Year I opted to try out the Tuxedo Sleepsuit Bling. Although it is perfect for a special occasion such as a Wedding or as an alternative outfit for a Christening. I would actually use this for everyday wear as well. Purely because they stay little for such a short period of time something this gorgeous should not just be saved for special occasions!
The suit and an equally stunning Gold Drip Bib came in a smart cardboard box with the company's gold embossed logo. Not only does this make gift wrapping a breeze but it also makes it feel very decedent. The bibs are one size and on Kipper who has recently turned six months, is a little bit like a rugby ball. So it does reach all the way down his body. This does mean I can use it smarten up other outfits effortlessly. Its double thickness cotton and since Kipper in in the throws of full on teething it has been put to the test and I am happy to say it really copes well keeping the dampness of his clothes. Personally I think its far too nice to use at meal times and couldn't bring myself to do it!
Now as mentioned Kipper is a little short and a little round (bless him) so I was a little apprehensive about how it would fit. When we have tried 'designer' baby grows inevitably they are far to skinny for him. But I am happy to say there is loads of room in this, sized 6-12 months I can see it fitting him all the way through. If anything its a little on the large side, plenty of room for growing legs and arms just the way I like it. The gold edging is not too tight round the shoulders or cuffs. Kipper is broad on the shoulder, both boys are, yet the slits go all the way to top of the arm meaning manoeuvring him into it is straightforward. Especially now he can roll…. I like the little touches such as the real bow and the signature red embroidered lighting flash.
The gold pattern is thick – if that makes sense? It doesn't disappear or separate when you stretch it like cheaper clothes can do. The washing instructions do recommend turning inside out and not ironing on the pattern to keep it in tip top condition. You would be mistaken for thinking by looking at it that it would be hand wash only, yet its machine washable at thirty. Having a couple of Emma's other designs I can vouch for the fact that they wash and last well.
May absolute favourite part are the little stars on the bottom of the feet!
Although on my higher end of the price range at £30 for the Tuxedo Sleepsuit and £14.50 for the Gold Drip Bib – you do get garments that designed in the UK and manufactured in the EU without a sweatshop in sight. Emma a mother of two runs the business from a green shed at the bottom of her garden, and I for one want to support home grown local businesses. Juggling the demands of parenthood with building something for the future is no easy task and I am prepared to pay more for quality. I have always felt that its really difficult when you have two of the same gender, as the second child always struggles to find their own identity as they live in hand me downs. Its great to have something for Kipper which is his. I am really impressed with the softness of both the suit and the bib. I love the uniqueness of them both and how smart and gorgeous he looks in them.
I would definitely but them as presents, and if the Tuxedo is not for you there are some other lovely designs including a Guitar Sleepsuit, Love Onesie and Lightening Sleepsuit. Available in white and back and go all the way up to 6 years. Emma has very kindly agreed to offer one of my readers a chance to win a bib and Sleepsuit/Onesie of their choice from the Gold Range perfect for the festive period. For your chance to win please enter via the Gleam application below and note the T&Cs.
Competition is open to residents of UK aged 18 or over
There is no cash alternative offered
The winner will be drawn at random and receive a bib and sleepsuit or onesie of their choice from the RockaBye Original Gold Range
The competition will close on 15th December 2016 at 11.59pm, the winner will be notified through Twitter
The Winner will be asked to provide an email address and full postal address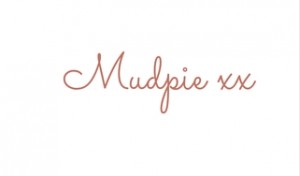 If you've liked this post please follow me on my social media channels:
Mudpie Fridays: Twitter | Instagram | Facebook | Pinterest | LinkedIn
We were given the Tuxedo SleepSuit Bling and the Gold Drip Bib for the purpose of this review, all words and opinions are my own