Monkey's favourite cuddly toy for many a month when he small was a little tiger we picked up on a visit to London Zoo. It went everywhere with him, and I mean everywhere. It was the toy that Hubby and I kicked ourselves for only buying one, I am sure most parents have been there. When we were contacted by the WWF-UK to help spread the word about their new campaign it reminded me about our little trip to London Zoo and the fascination with the tigers at such a young age. Their aim is to write one of the biggest conservation success stories in recent history and if I can help them to do this then I will.
The tiger is the biggest, the most iconic, and one of the most endangered of all cats. Sadly wild tiger numbers have declined by over 95% during the last century due to threats like poaching and habitat loss. But now for the first time in conservation history, their numbers are increasing and there are now almost 3,900 tigers in the wild. We're at a pivotal moment where the UK public can play a critical role in helping us continue to increase tiger numbers.
This Christmas WWF-UK are calling on the public to become Tiger Protectors with WWF, to help them achieve their goal to double the number of wild tigers by 2022 – the next Chinese Year of the Tiger. WWF-UK brings the plight of wild tigers home in the latest advert to hit our screens during this festive season.
I know you all want to see the advert so here it is, but be warned its a bit of a tear jerker…
Yes they are asking for a donation… £5 a month, what a wonderful Christmas present this would make. The chance for our Children's,  children to see and understand what a  tiger is, rather than it just become another name on a long list of extinct species. To have an attachment to a little fluffy soft toy and actually be able to understand, that its not some mythical creature. That they still exist, roaming the plains and perhaps one day, the dream,  to see them in the wild themselves…
In return for the £5 donation you will get:
A personalised tiger certificate.
Regular tiger news throughout the year to keep you updated on everything tiger related.
A fact pack.
A personalised story book 'The Tiger Protector' featuring a child and adult of your choosing in the story.
You can read more and donate on the Become a Tiger Protector Website.
Monkey has been trying out the The Tiger Protector personalised story book and and loves it. The illustrations are bright and vibrant and immediately appealing to little ones eyes. Good quality printing and paper, it is a book which will stand the test of time and become a firm a favourite. There is personalisation throughout the book and its a lovely heart warming story in keeping with the advert. Monkey really enjoys it and requests it most evenings.
Ultimately with a campaign such as this its all about raising awareness, so in order to do this I am giving away a WWF-UK soft tiger, as well as dress up ears, bow tie and tail, along with a WWF notebook. These are the same as (although not) the ones pictured above. All you need to do to be within a chance of winning is tweet about the campaign using the Gleam application below. Please help me, to help WWF-UK to spread the word.
Soft Tiger Plush and Tiger Dress-up #iProtectTigers Campaign

Competition is open to residents of UK aged 18 or over
There is no cash alternative offered
The winner will be drawn at random and receive a soft tiger plush and dress up like the ones pictured in this post
The competition will close on 15th December 2016 at 11.59pm, the winner will be notified through Twitter
The Winner will be asked to provide an email address and full postal address
I have a number of other giveaways running as we approach Christmas please search giveaway in the box above to enter. Good Luck!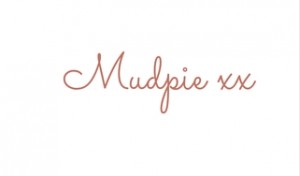 If you've liked this post please follow me on my social media channels:
Mudpie Fridays: Twitter | Instagram | Facebook | Pinterest | LinkedIn
We were gifted two sets including personalised books, soft toy tiger and tiger dress up to promote the campaign. It is one of these which I am giving away to help raise awareness. All opinions are my own.