With Monkey now at school play dates have become a regular feature, he was super thrilled to find out that we would be having a Disney Tea Party play date this week. Of course this time of year the only problem with having a play date is that it tends to be dark by around 4pm!  Not that it bothered the kids but apologies for the photos!!
I didn't tell Monkey about the play date until the morning, it was lovely watching him skip into school excited about having his little friend over. In order to surprise them both I set up a little tea party on the kitchen floor using the Toy Story party plates and cups we had been sent. There is something special about having food on the floor when you are four and a half years old! Disney had also very kindly sent us some other guests to join in the fun.
We had a personalised Mickey Mouse and Donald Duck as well as  Tsum Tusm Stitch and  a Lotso Bear who smells of Strawberries. I secretly wanted the bear and was going to keep him for myself. Although Monkey's little friend felt the same way and took him home with her when she left. Sob… I really don't need a soft toy she is just saving me from myself.  Although he was very adorable, squishy and did surprisingly smell of strawberries. The sort of soft toy you just want to keep hugging! I have been reliably informed by her mum that she sleeps with him every night at the moment. Hubby would have probably complained and he would have been relegated to the bottom of the bed if he had stayed with us.
The same can be said for Monkey who also sleeps with his Mickey Mouse. At school they have been learning how to write and read their name so he thinks its great that Mickey has his name on this foot! Being a mother of two it would also solve the arguments over toys, not that we at that stage yet…
Mickey came dressed in a festive sweater and cords for Christmas time. I am a sucker for mementos especially at this time of year,  so the fact that you can personalise a selection of Disney's soft toys is right up my street. He comes with one foot embroidered with the year and the other with your child's name. Although the name is a sticker and not embroidery it is in the same colour and same classic Disney font. He's a good size at 40cm and is the quality I would expect from a brand such as Disney. He's very huggable with super soft fabrics and I can see a new Christmas tradition forming – of collecting one each year.
As you can get other Disney characters I opted for Donald Duck for Kipper as he's secretly always been my favourite! He is just as gorgeous albeit slightly larger than Mickey. Kipper was taken with the bright colours patting him on the head which is hillarious. Saying that as he does't come with the year embroidered so I can see myself ordering another Mickey for Kipper's first Christmas as it would make such a lovely keepsake.
As far as the party was concerned Monkey's little friend got right into the spirt dressing up in her favourite party frock and we sung Disney songs as they ate and fed the toys. There was even a little bit of bad dancing (on my part) the kids were really good naturally.
After we had finished eating we all curled up on the sofa together and watched a Disney classic. There is no better way to wind down after a hard day at school with cuddles and film.I would recommend looking at Disney Store Personalised Toy page as there are lots of characters to choose from and they would make an ideal Christmas present and kids love them!
I love spending time with Monkey at this age as his imagination is just coming into its own. We have some lovely conversations, he's already a master of telling stories. Listening to them bounce off of each other, it reminded me that I should do it more often, rather than have my head stuck in a laptop or on a phone. Disney's ethos is very much centred around 'From our family to yours', words that really resonated with me when I first worked with them back in the Summer. I was expecting a tea party and some soft toy fun. What I ended up with was some quality time with my eldest and his little friend with a reminder to do it more often! Thank you Disney.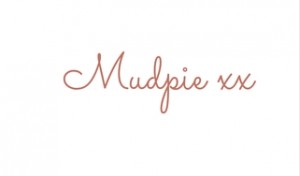 If you've liked this post please follow me on my social media channels:
Mudpie Fridays: Twitter | Instagram | Facebook | Pinterest | LinkedIn
We were gifted all the soft toys featured for the purpose of this post as ever all opinions are my own.