If you are regular readers you will know for the last few weeks we have been getting prepared for the big day with various Advent Activities, Elf planning, contents for the calendar and general Christmas cheer. I am definitely feeling festive this year! But if you are not then I suggest checking out the Portable North Pole app and watching your child's reaction to it – its guaranteed to get you in the festive mood! I am actually quite surprised that I have not tried this out before. With our elves joining us yesterday it seemed the perfect opportunity to weave some festive magic. The people behind the Portable North Pole (PNP) have recently launched a whole range of merchandise including elves at John Lewis.
So what is the Portable North Pole? It a mobile app and website that sends you child video and phone message from the North Pole.
Portable North Pole is one of the world's most beloved Christmas family entertainment brands, dedicated to bringing the magic of Santa into homes with personalised video and call messages from the big guy himself! Each message is carefully crafted to engage, surprise and keep children in suspense and they have become a modern tradition in millions of homes worldwide at Christmas.
The 2016 edition has some new videos as well as a reaction meter for the mobile app. A Magic Pass costs £9.99 and for this you get;
Unlimited Premium Videos -eight in total including a Birthday celebration one which can be used later in the year.
The Reaction Recorder (with the mobile app only)
Unlimited Santa Calls – there are lots of different scenarios to choose from including ones around doing well & achievement, improving behaviour (good bribery options here!), encouragement and of course Christmas Eve.
HD downloads of all your videos
Story time with Santa a new video each week in December
Our Elf left a note saying that Father Christmas wanted to speak with Monkey and to use Mummy's phone to get through to the elf switch board. He was absolutely fascinated when the phone rung and he got put on hold to wait for the big man. This photo of the experience doesn't do it justice as you can't see is the constant nodding along to the call. The big smile and concentration that surpasses that of watching his favourite TV programme! He has already asked if he can speak with Father Christmas again!
I am especially loving the videos. You have the option to add photos and details of of your child to the premium videos which are included in the magic pass. You need to spend a little but of time setting up the videos in advance with pictures and details of what they have got up to recently. Monkey loves seeing his picture in books an as it turns out in Father Christmas videos. The one we tried out is over five minutes long and you can download them so you are not dependent on needing an internet signal.
Both the calls and the videos really add to the excitement building up to the big day, and work really well in conjunction with a good deed elf or similar. Although you don't need one of these to make them work. I can see us using all the features of this app which makes it extremely good value for money, I only wish I had found it sooner. You can download the app from the app store and its available on both Apple and Android. Alternatively check out their website at The Portable North Pole.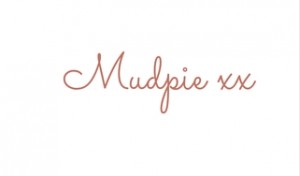 If you've liked this post please follow me on my social media channels:
Mudpie Fridays: Twitter | Instagram | Facebook | Pinterest | LinkedIn
We were given a Magic Pass in return for this post, as always all opinions are my own.