I am making hampers for the grandparents this year after promising to only do small presents. I always like to include some handmade Christmas decorations in the hampers I put together. So I was really happy when Baker Ross sent their latest haul. If like me you are looking for some activities once school finishes these should take you up to the big day. Here are our 6 Days of Christmas Crafting:
This was the first kit which Monkey gravitated to, and it instantly reminded me of being a child myself. You scratch off the black surface with a small plastic stick and underneath you reveal a rainbow of colours. I had to giggle as we did this craft with Nannie, a couple of minutes in Monkey and Nannie switch sticks. Nannie' stick was only yielding green underneath. When given to Monkey it did the same thing (only because he started rubbing off the black in a different area) but he was convinced it was this stick, especially when it went back to Nannie and carried on with green. Hilarious to watch. I like the fact that you get six sticks so you could use at a Christmas party without needing to share. Good quality thick A5 card with bright colours under the black. Really pretty and because it is so easy Monkey stuck with it and it kept him entertained on one picture for a good 20 minutes. RRP £2.95 for a packet of six.
2 . Christmas Bauble Colour-in Window Decorations
Every now and again I get a cart kit for Monkey which I like to keep for myself. I had every intention of this kit being one of those. However as I was relaxing and colouring away Monkey decided he wanted to get involved. Not that it was really as problem as you get twelve in a pack, two each of six designs. I really like that the baubles are different shapes which really adds to the interest and the translucent paper is a good thickness. The designs are really appealing and they look great on a window. I am intending on using these ones to decorate Monkey's room. Ideal for use with any type of felt pens, RRP is £2.75
3. Snowflake Fingerprint Decoration Kits
We have had fingerprint Christmas decoration kits from Baker Ross before so as soon as Monkey saw the little ink pads he wanted to give them a try next.
It took about twenty minutes to make all six declarations and Monkey did the majority of it by himself only asking for help to thread the ribbons. The instruction leaflet gives you some ideas to where the finger prints should go and where to place  the jewelled stickers. This was great because it meant that Monkey followed the suggestions easily and great practice for school! Each decoration is 10cm made from thick preprinted foam, the quality us what I have come to expect from Baker Ross. RRP £3.49
4. Elf Mix & Match Decoration Kits
One of the things I really like about the Baker Ross craft kits is that a large number of them don't require any additional glue. Which means they are perfect for travelling, in fact we took this kit on the train with us to London. Monkey loved doing it on the train and we had a number of bemused on lookers. This is a straight forward kit where you can mix and match various elements such as gloves, boots, belts, presents, hats and candy canes. Monkey can do it all by himself without any adult supervision. In the half an hour train journey he did four of them. I tested them out on the tree and as you can see below they look great! You get six 13cm decorations in a kit which RRP at £3.49.
5. Santa Mix & Match Decoration Kits
These are along the same vein as the elves above, although there are some suggestions in the instructions Monkey decided that he would make his own up. I like that he can choose and make his own characters helping with decision making and creativity skills.
It took around half an hour to complete all six choosing hats, belts, gloves, glasses, moustaches and gifts for each Father Christmas. The decorations also help to develop fine motor skills with the lining up the different foam pieces. Each measures around 11cm, and like the kit above you do not need any glue. RRP £3.49
6. Santa Christmas Wish List Kits
I am a little bit of a hoarder when it comes to mementos and each year I try to capture Monkey's wish list of pressies. This year I am also trying to fit in putting a scrapbook together  so instantly thought that these would be great for that purpose.
In the pack you get enough to make five lists. They work on the same principal as the other foam decorations we have made. Although you don't need glue for the paper insert as the boots and gloves actually hold the list itself in place. Again you get full instructions which Monkey followed easily. It took five minutes to put one together so would be an ideal activity to run along side writing a letter to Father Christmas. RRP £3.99.
Baker Ross have a lot of different kits, so even if you haven't seen anything above which takes your fancy then you should check out their full range of Christmas Craft Kits. They would make great stocking fillers or ideal for Christmas get togethers or classroom activities.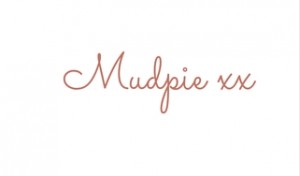 If you've liked this post please follow me on my social media channels:
Mudpie Fridays: Twitter | Instagram | Facebook | Pinterest | LinkedIn
We were sent these craft kits from Baker Ross for the purpose of this review all words and opinions are my own.